Nigeria National Team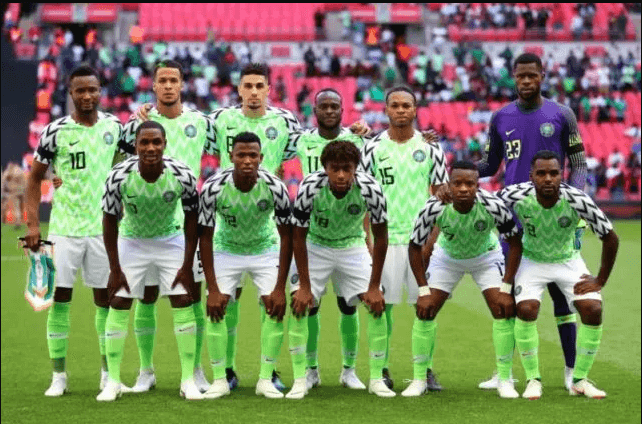 The Nigeria national football team represents Nigeria in men's international football. Governed by the Nigeria Football Federation (NFF), they are three-time Africa Cup of Nations winners, with their most recent title in 2013. In April 1994, the Nigerian national football team was ranked 5th in the FIFA rankings, the highest FIFA ranking position ever achieved by an African football team. Throughout history, the team has qualified for six of the last eight FIFA World Cups, missing only the 2006 edition and 2022 edition. They have reached the round of 16 on three occasions. Their first World Cup appearance was the 1994 edition. The team represents FIFA and Confederation of African Football (CAF).
Nigeria Jersey Recommendation
Nigeria Concept Home Jersey 2022/23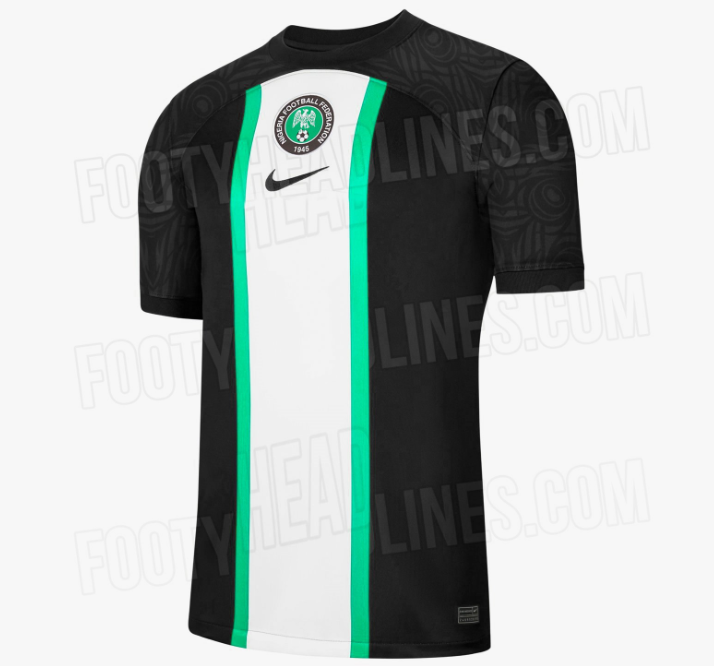 Based on the PSG 22-23 home kit, the Nike Nigeria concept Home Jersey 2022/23 combines a black base with a green-white-green Hechter stripe. The Swoosh and the NFF logo are placed in the center.The sleeves of Franco's concept feature a subtle eagle-inspired graphic.
If you are looking for this Nigeria Concept Home Jersey 2022/23, check out here.
Nigeria Home Jersey 2020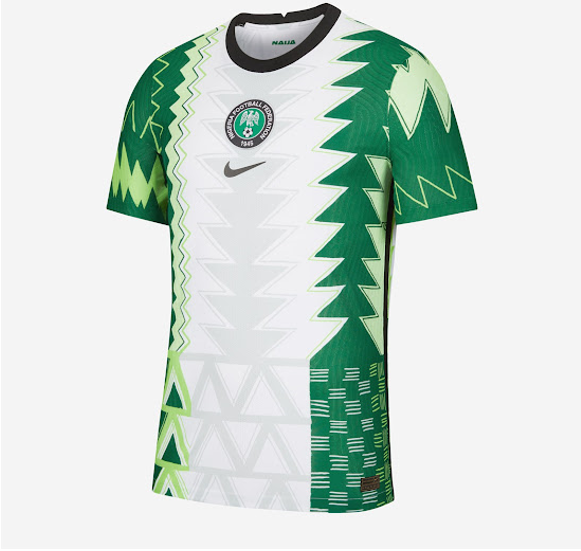 Nigeria Home Jersey 2020 was presented by Nike at the brand's event in New York City in February 2020.The Nigeria 2020 home football shirt boasts an even bolder design than its predecessor, and features a print that can also be seen on the poncho from the collection.This pattern that covers almost the entirety of the new Nigeria 2020 home shirt was hand-drawn and derives from traditional Nigerian Agbada robes.Similar to the new England shirt, the Nike logo and federation badge sit centrally on the chest of Nigeria's 2020 home shirt.
Nigeria soccer jersey is a must collection for every Nigeria fan. Nigeria fans can shop all the Nigeria soccer jersey including Nigeria jersey 2020, Nigeria jersey 2021, Nigeria retro jersey and Nigeria World Cup jersey at Soccerdealshop. Take a look at the truly stunning Nike Nigeria soccer jersey here, featuring the extremely stylish Nigeria home and away shirts, popular with everyone, not just Nigeria fans. Come on the Super Eagles!