Brief Introduction of Lionel Messi
Messi is an Argentine professioanl footballer who plays as a forward for Ligue 1 PSG and captains the Argentina National Team. Often regarded as one of the greatest soccer players to have ever graced the game and is the only six-time winner of the Ballon d'Or and European Golden Shoe.
Before moving to the French capital in 2021, he had spent his entire professional career with Barcelona.He won 34 major trophies with the Catalan club, including four UEFA Champions League titles. He is the all-time top goalscorer in La Liga.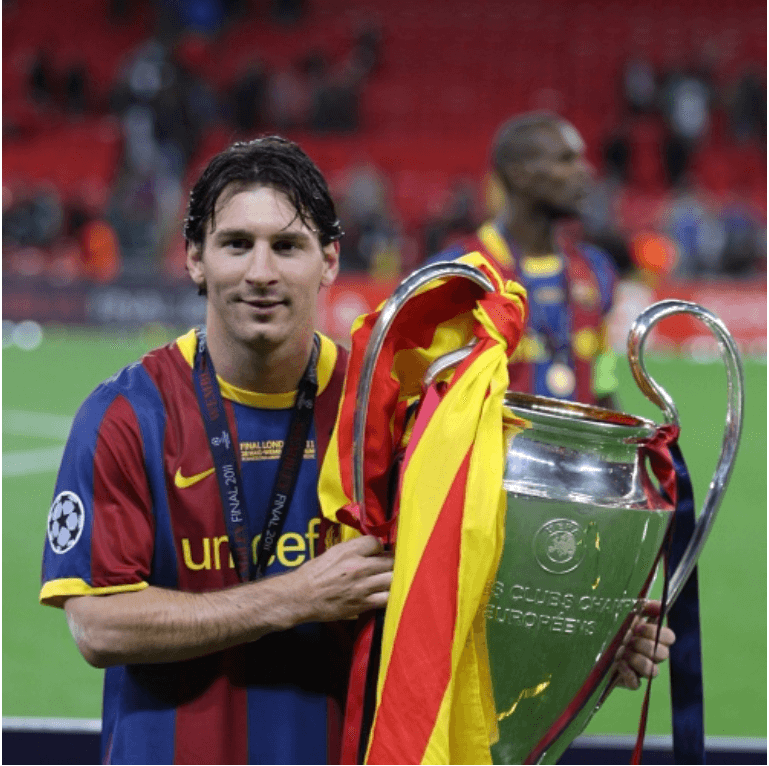 With the national side, Messi is Argentina's all-time top goalscorer. He broke his trophy drought in 2021 when Argentina beat host nation Brazil 1-0 to lift the Copa America.
Messi signed up with PSG on 10 August 2021 and obtain the number # 30 Lionel Messi PSG jersey.
Personal Life of Lionel Messi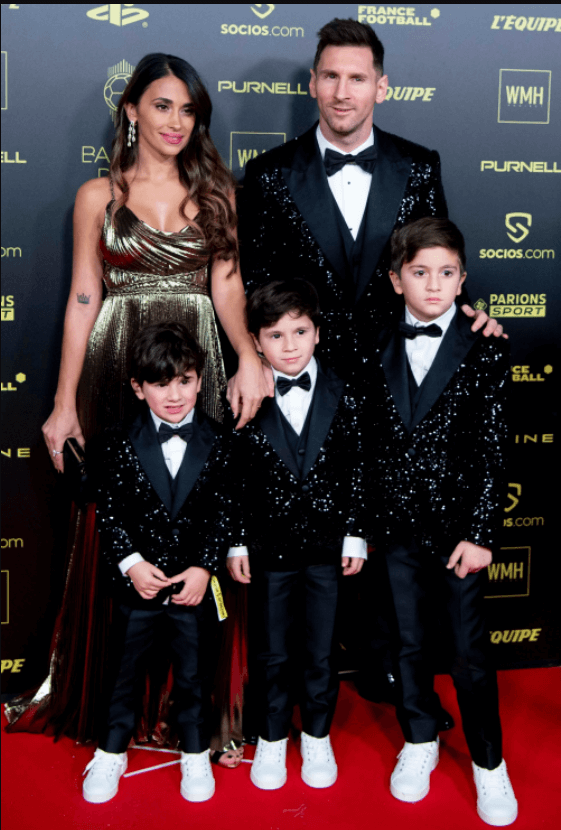 Messi has been in a relationship with Antonella Roccuzzo since 2008 and the couple got married in 2017. Together they have three sons: Thiago, Mateo and Ciro, and Messi has Thiago's name and handprints tattooed on his left leg.
His father Jorge has a big influence in helping him make business decisions while his eldest brother is in charge of the public relations aspect and arranges his day-to-day schedule. His mother, meanwhile, fronts the Leo Messi Foundation with his other brother Matias.
Soccer Life of Lionel Messi
A Barcelona Legend
Messi was handed his debut as a substitute during a pre-season friendly against Jose Mourinho's Porto in 2003.
In 2007, he finished third in the Ballon d'Or, with Ronaldo runner-up to AC Milan's Kaka. In 2008/09, Messi enjoyed a fine partnership with Thierry Henry and Samuel Eto'o, with the trio scoring 100 goals between them in all competitions. It was a record number of goals scored for Barcelona at the time and Messi contributed with 38 goals from 51 appearances.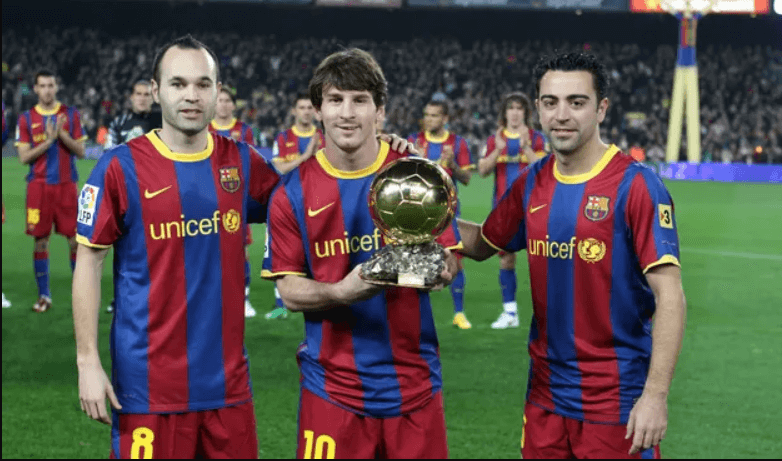 In Pep Guardiola's debut season as Barcelona manager, Messi helped guide the club to a historic treble by winning La Liga, the Copa del Rey and UEFA Champions League. Messi also scored the second goal in the Champions League final against Manchester United. The Argentine out-jumped Rio Ferdinand before famously running off with one of his boots in his hand after it had come off while heading the ball. Messi ended up the top goalscorer in the European competition that season.
The team were triumphant in Europe two years later with a 3-1 victory over Manchester United and Messi was once again the tournament's top goalscorer with 12 goals.
In 2012, Messi became the club's all-time leading goalscorer at the age of 24 and would finish the campaign with 73 goals in all competitions-a record which surpassed the previous highest tally of 67 in a single season by Gerd Muller in the 1972/73 Bundesliga. Barcelona would also match the 100-point La Liga record of Real Madrid in 2013.
Another historic treble followed in 2014/15 under Luis Enrique. This was the season of 'MSN' - Messi, Suarez and Neymar. The trio's chemistry was as strong on the pitch as it was off the pitch, with the forward's scoring guiding Barcelona to La Liga, Copa del Rey and UEFA Champions League triumphs. This was Messi's fourth European crown.
He scored 672 goals in 778 games for Barcelona.
Moving to PSG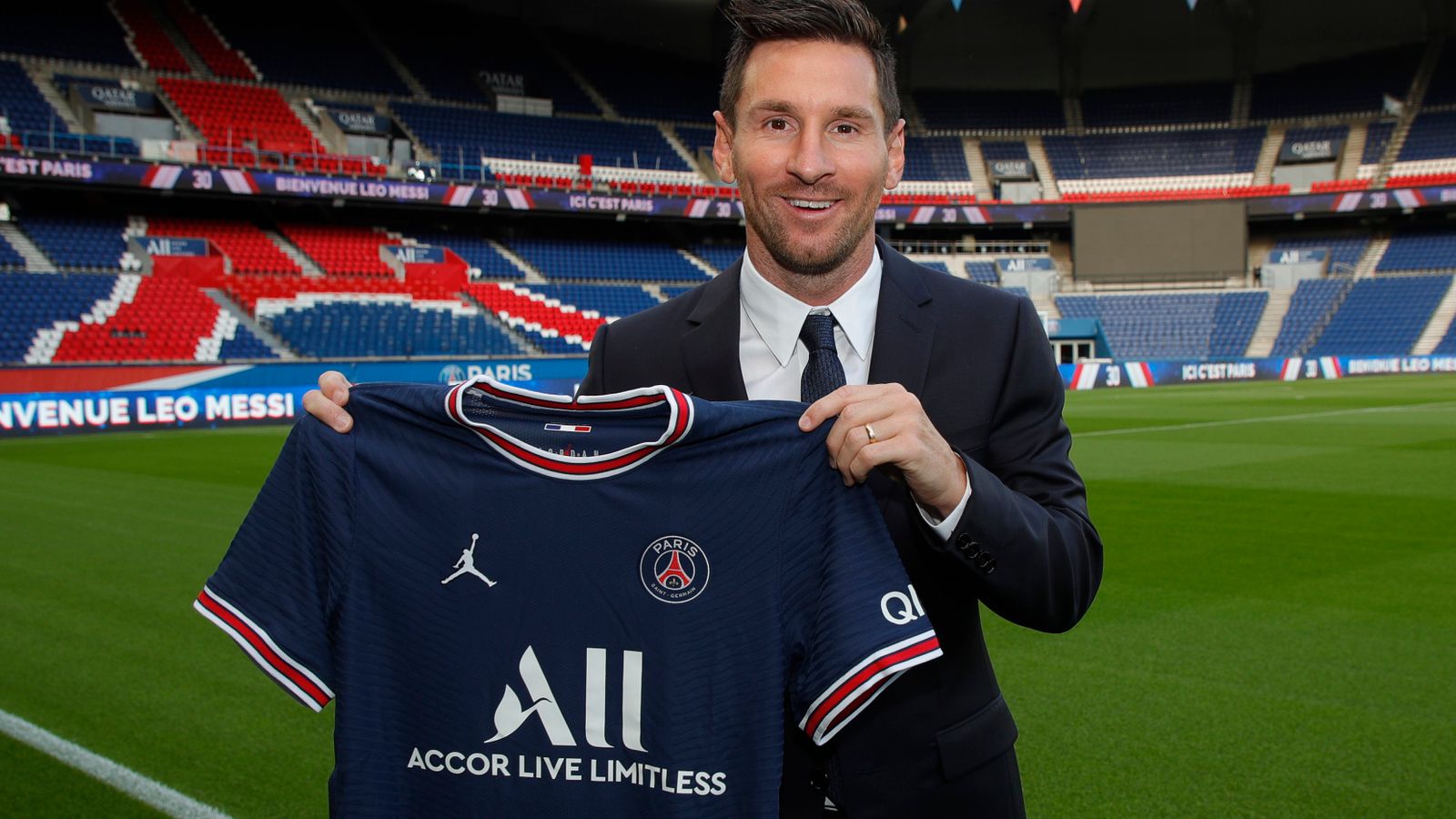 On August 6, 2021, Barcelona announced he would be leaving the club "because of financial and structural obstacles".
Iconic Moment With His National Side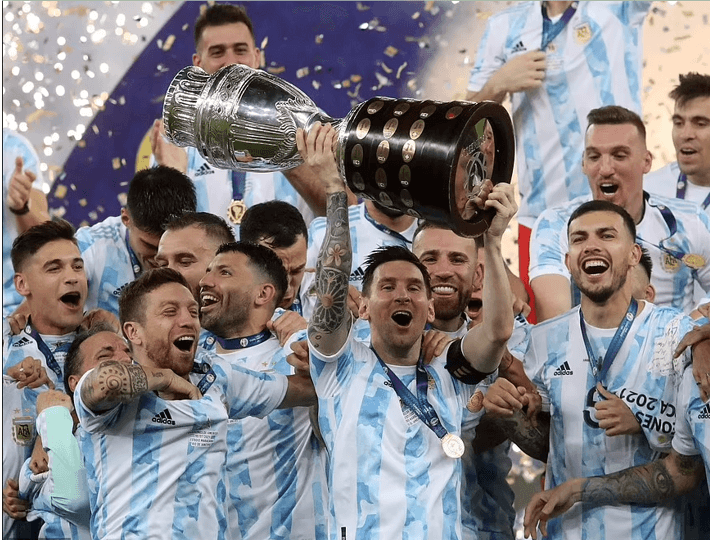 In 2021, Messi got his hands on an international trophy when Argentina beat host nation Brazil 1-0 in the final of the Copa America.
Angel Di Maria scored the match-winner, while Messi was named player of the tournament having bagged four goals.
Argentina Messi jersey has won a lot of attention during that time.
Arguably the greatest footballer in history has joined Paris Saint-Germain this summer, and fans are flocking to Soccerdealshop for the newest Lionel Messi PSG jersey available. Find PSG jersey Messi, shirts and more Messi jersey to welcome PSG's new #30. Messi's accomplishments speak for themselves. The winner of 34 trophies, scorer of more than 700 goals and six-time Ballon d'Or award winner, the Argentinian master Lionel Messi is widely regarded as one of the best of all time. Lionel Messi jersey are a must-have for any footy fan hoping to represent the very best. If you are a true fan of Messi, Soccerdealshop is your home for Messi Jersey for youth and men, including the wide range of Messi Argentina Jersey or a Lionel Messi PSG Jersey. Don't forget to snatch up the Messi Barcelona jersey as well, since we won't ever forget his contributions to La Blaugrana. The four-time Champions League winner is still adding to his legendary accolades, so support him by grabbing a Messi soccer jersey or Kit from our store.