Christian Pulisic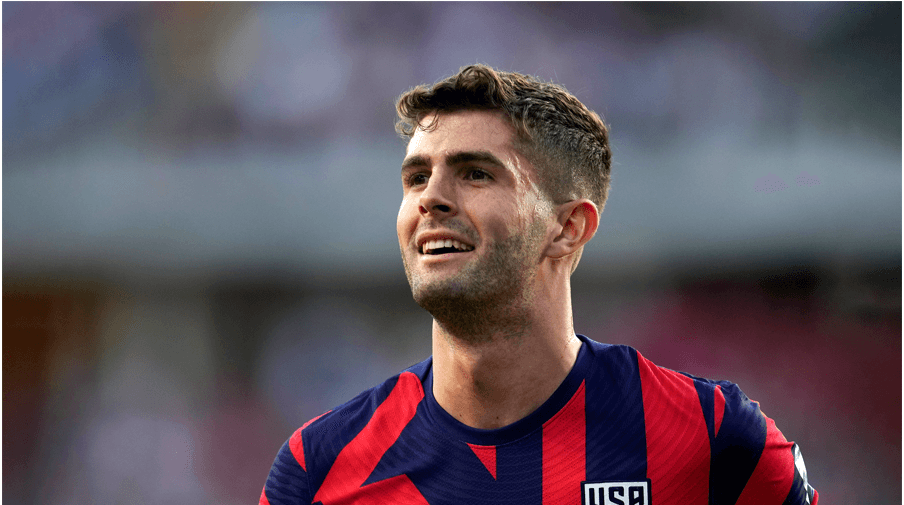 Christian Mate Pulisic, famously known as just Christian Pulisic, currently plays as a winger for the Premier League side Chelsea. Besides, he also played as an attacking midfielder for the United States national football team. A product of the youth academy system of German Bundesliga side Borussia Dortmund, Pulisic first came into prominence while playing for the club in 2016.
Christian Pulisic Borussia Dortmund Career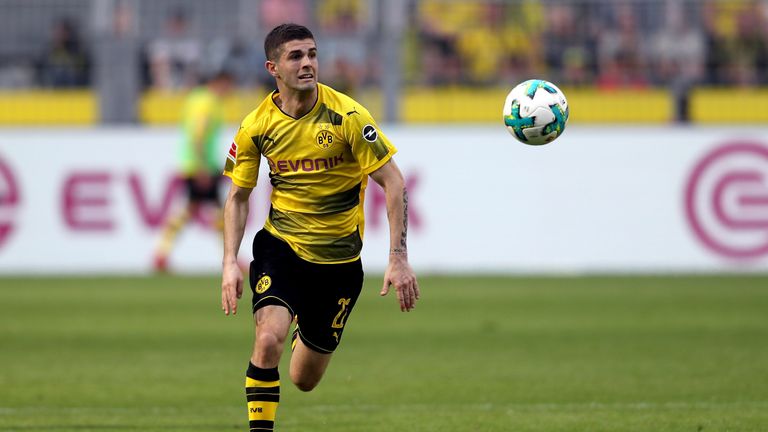 In February 2015, German side Borussia Dortmund signed the speedy Pulisic and placed him in their U-17 squad. In the summer of 2015, the 16-year-old moved up to the U-19 team. He scored 10 goals and added eight assists in 15 games with the two youth sides.
During the winter break of the 2015/16 Bundesliga season, Dortmund called Pulisic up for a workout with the senior team. He played in two friendly matches, providing a goal and an assist, and was promoted to the first team.
Pulisic was on the bench for a Bundesliga game on January 23 but did not play. He scored in another friendly before making his BVB debut on January 30, 2016.
Pulisic made his Europa League debut on February 18 as a sub against FC Porto. His first Bundesliga start came on February 21 as a 17-year-old and he soon scored his first goal-on April 17 against Hamburger SV in a 3-0 win. This goal made Pulisic the youngest non-German and the fourth-youngest player to ever score a Bundesliga goal.
He notched up another record six days later with a goal against VfB Stuttgart, making Pulisic the youngest player ever to score two Bundesliga goals.
Moving to Chelsea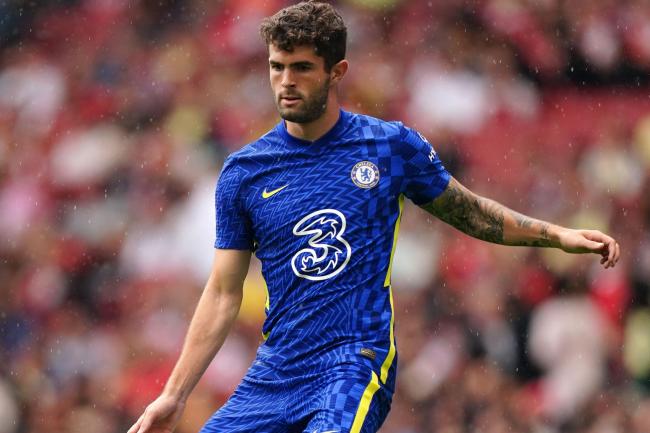 The transfer to Chelsea made Pulisic the most expensive American player and Dortmund's most expensive sale of all-time. The transfer fee was $79million.
Pulisic made his Chelsea debut on August 11, 2019, in a 4-0 loss at Manchester United. He provided an assist against Liverpool in the UEFA Super Cup three days later and scored his first Premier League goal on October 26 with a hat-trick at Burnley.
This hat-trick was the first of his professional career, and he was the second American ever, after Clint Dempsey, to score a Premier League hat-trick. He also netted in the Champions League against Valencia on November 27.
After the COVID-19 shutdown, Pulisic scored goals in the first two games back against Aston Villa and Manchester City. He added a July 7 goal against Crystal Palace and another against Liverpool on July 22.
Pulisic also scored in the FA Cup final at Wembley Stadium on August 1, but Chelsea fell to Arsenal 2-1. He was the first American ever to score in the FA Cup final, but a hamstring injury forced him from the game in the second half.
He finished his first season with Chelsea by scoring 11 goals and providing 10 assists. Overall, he played in 34 games with 27 starts.
The hamstring injury sustained in the FA Cup final caused Pulisic to miss the beginning of the delayed 2020/21 season, for which he was assigned the No. 10 shirt. He debuted on October 3 and played in five games before getting injured again. In this period, he scored in the Champions League group stage against Krasnodar on October 28.
Career in the United States National Team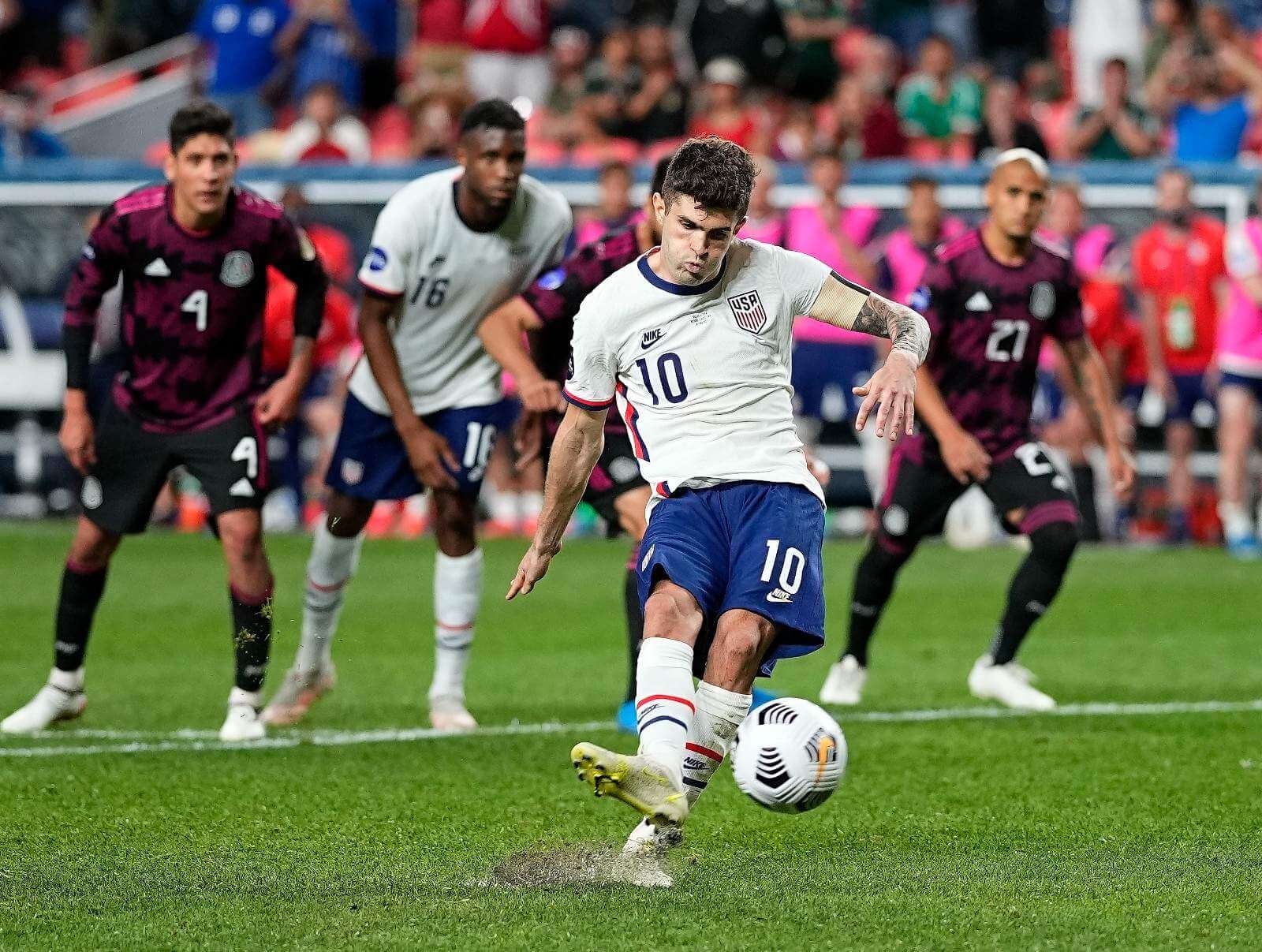 Pulisic played for the United States U-15 and U-17 teams. He was the team captain at the 2015 FIFA U-17 World Cup, scoring a goal and providing an assist in three group stage games.
He was called up to the senior team for the first time in March 2016. He debuted on March 29 against Guatemala as a substitute, becoming the youngest American to ever play in a World Cup qualifier. Pulisic also became the youngest player to ever score for the US on May 28 against Bolivia. He also played in three games in the 2016 Copa America Centenario as the US finished fourth.
Pulisic scored twice off the bench against St. Vincent and the Grenadines in September's World Cup qualifiers.
In 2017, he played in nine games, including World Cup qualifiers. He scored against Honduras in March and netted a brace against Trinidad & Tobago in June. In October, Pulisic scored and had an assist in a home win against Panama and scored the only goal as the US lost 2-1 at Trinidad & Tobago. This defeat saw the US fail to qualify for the World Cup for the first time since 1986.
On 20 November, 2018, Pulisic became the youngest player ever to captain the US national team in a friendly against Italy.
In 2019, Pulisic scored a goal in a friendly against Chile in March. In the subsequent Gold Cup, he played in all six games with five starts. Pulisic scored twice in the semi-final against Jamaica and ended up with three goals and three assists as the US finished second to Mexico.
Overall, he has played in 32 games for the US Men's National Team with 24 starts. In those 32 games, Pulisic has 13 goals and eight assists to his name.
Christian Pulisic Jersey
Whether you are a fan of Christian Pulisic or not, Christian Pulisic jersey is a perfect collection in the wardrobe. SoccerDealShop has a wide range of Pulisic jersey available, including Christian Pulisic USA jersey and Christian Pulisic Chelsea jersey. Shop Christian Pulisic jersey here to be rocking the kits at the stadiums.