Dusan Vlahovic
Dusan Vlahovic is 22-years-old, born on 28 January 2000, and is a left-footed professional football player from Serbia. Born in Beograd, Dušan Vlahović has also played in Serie A for Fiorentina and in Super Liga for Partizan. He currently plays as a Striker (Centre) in Serie A for club Juventus.
Early Career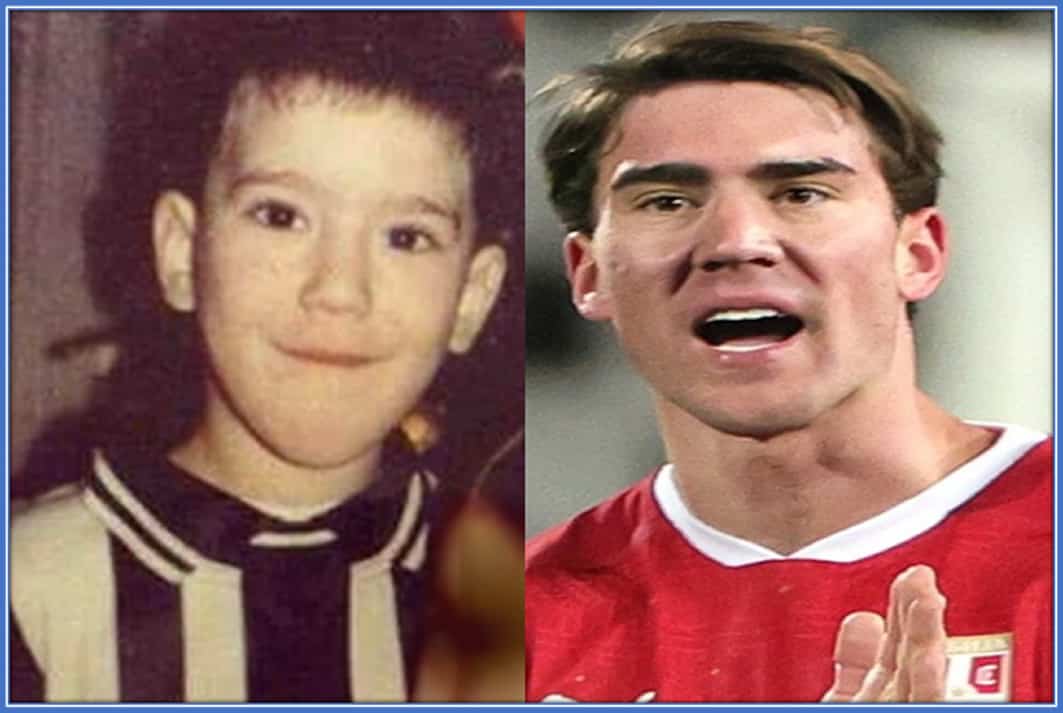 Born in Belgrade, Vlahović took his first steps in football at Altina Zemun school, before moving to OFK Belgrade, where he spent the next three months of his early career. It was not long before Vlahović's talent was spotted by top Serbian club Partizan Belgrade, where he signed a professional contract at the age of 15.
After signing, the young Serb was immediately promoted to the first team and made his SuperLiga debut aged just 16, becoming the youngest debutant in Partizan's history. Less than two months later, Vlahović scored his first senior goal for the club against Radnik Surdulica, entering the history books as the youngest player ever to score for Partizan.
Vlahović's rising profile attracted the attention of numerous established European clubs, including Arsenal, Juventus and Anderlecht, but Partizan's club management turned down all initial offers. Nevertheless, it was inevitable that the Serb would part ways with his hometown club, which became official in the summer of 2017 when Fiorentina came in calling for the then 17-year-old striker. Vlahović officially joined the Viola in January 2018, but was not eligible to play until the summer of that year.
Joining Fiorentina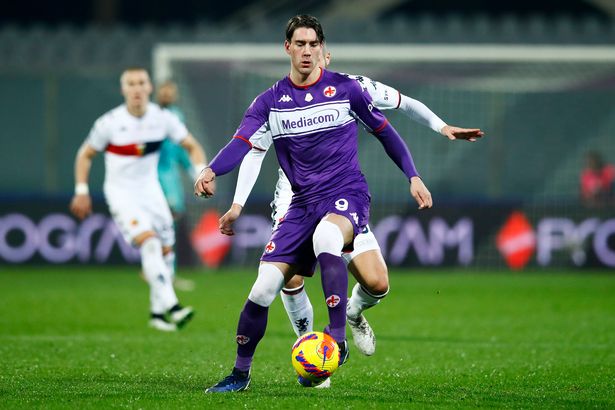 On 28 January 2018.Vlahović was officially bought by Fiorentina on 22 February 2018,choosing to wear the number 18.Due to administrative norms, he was not available to play until 1 July 2018. Initially registered to Fiorentina's under-19s, Vlahović, aged 18, made his senior debut for Fiorentina on 25 September 2018, in a 2–1 Serie A defeat to Inter Milan; in the process, he became the first player born in the 2000s to represent the club. On 9 December, he became the first player born in the 2000s to start for the Viola, featuring in a 3–3 away draw to Sassuolo.He made 10 appearances with the first team in the 2018–19 season.During that season, Vlahović won the 2018–19 Coppa Italia Primavera, scoring a brace against Torino in the first leg of the final, and a penalty in the second leg.
In the following season, Vlahović was de facto included in the first team.On 18 August 2019, Vlahović scored his first goals with Fiorentina, a brace in a 3–1 win against Monza in the third round of the 2019–20 Coppa Italia. His first goals came on 10 November, scoring a brace in a 5–2 away defeat against Cagliari. Vlahović ended the season with eight goals in 34 appearances.
Breakthrough During Serie A
On 22 December 2020, he contributed with a goal to Fiorentina's away win in Turin over Juventus (3–0), which marked the first victory of the Viola at the home of the Bianconeri after 12 years.On 13 March 2021, Vlahović scored his first career hat-trick in a 4–1 away win over Benevento.He ended the year with 21 total goals, winning the title of Serie A Best Young Player.
Vlahović started the 2021–22 season by scoring a brace in a 4–0 win against Cosenza in the first round of the 2021–22 Coppa Italia. On 31 October 2021, he scored a hat-trick in a 3–0 win over Spezia.On 19 December 2021, Vlahović scored his 33rd Serie A goal of the calendar year; he became the only player, alongside Cristiano Ronaldo in 2020,to do so since 1951. In his previous season-and-a-half at Fiorentina, Vlahović scored 38 league goals, more than any other active player in the same time period.He was also the only player in Europe's top-five leagues born after 2000, alongside Erling Haaland, to have scored at least 40 goals in Europe's top-five leagues.
Moving to Juventus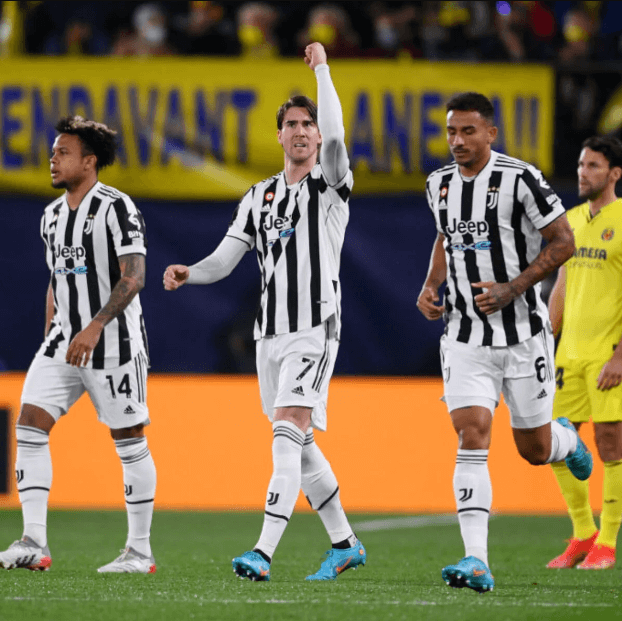 On 28 January 2022, Vlahović signed for Juventus on a four-and-a-half-year contract. He debuted for Juventus as a starter on 6 February, and scored the opening goal in a 2–0 win against Hellas Verona.On 22 February, Vlahović made his first appearance in the UEFA Champions League, a 1–1 away draw against Villareal. He scored after only 33 seconds, becoming the fastest starting debutant and the second-youngest Juventus debutant to score in the Champions League. Four days later, he scored his first brace for Juventus, helping his side win 3–2 away to Empoli.
On 16 April, Vlahović became the second-youngest non-Italian player to score 50 goals in Serie A, after Alexandre Pato, with his late equaliser in a 1–1 draw against Bologna. On 11 May, he scored a 52nd-minute goal in Juventus' 4–2 loss to Inter in the 2022 Coppa Italia Final, which had given Juventus the lead.Despite losing the final, Vlahović finished as the top scorer of the competition with four goals, with the other three being scored during his time with Fiorentina.Five days later, he scored his 24th goal of the season in the 2–2 home draw against Lazio, to become the highest-scoring Serbian player in Serie A history, alongside Dejan Stanković.
Vlahovic jersey
Are you a fan of Vlahovic? If you want to show your love and support for him, there is no better option than a Vlahovic jersey. Vlahovic jersey is a must collection in every fan's wardrobe. SoccerDealShop is home for Vlahovic jersey with all the popular Vlahovic Juventus jersey. Get an amazing Vlahovic Juventus jersey from here to be rocking the kits at the stadium and cheer up for him.