When asked who is Neymar Jr,the answer you get is that he is a professional Brazilian footballer, playing as a forward for the national team and French club Paris Saint-Germain. He is regarded as one of the best players in his generation because of his eye-catching skills and the series of nominations for BALLON D'OR. But only a few football fans know about his journey to reach his successful position. He faced many problems in his life because of the poverty surrounding him to become the most costly player in the world. Here is the life story of Neymar jr, who has made a name for both his country and club.
Childhood Story of Neymar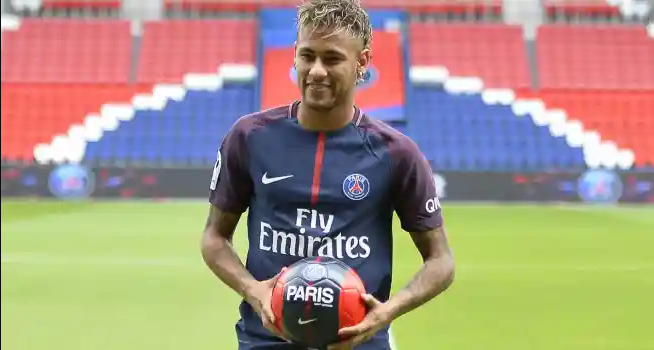 Neymar da Silva Santos Junior was born on 5th February 1992 to his father Neymar Santos and mother Nadine Goncalves in Mogi Das Cruzes. He was raised in a low social quality neighborhood that was filled with high crimes, low income, and usage of drugs. He is the first son and the child out of two children.

They had a life of poverty due to a low income and during the pregnancy, the family couldn't afford an ultrasound scan to check the development of the baby. His father was a player in the lowest place in the São Paulo football league so he couldn't make much money for the family. Neymar joined the local School in São Paulo and studied with the street students.
Due to some injuries in an accident, his father suffered a broken hip bone and so stopped playing football. This resulted in extreme hardship. They couldn't afford to pay the electricity bill and most of the time the family lived under the candlelight. The family had no option but to move to Neymar's grandfather's house and they had to stay in one room sharing a single mattress.
Barcelona Years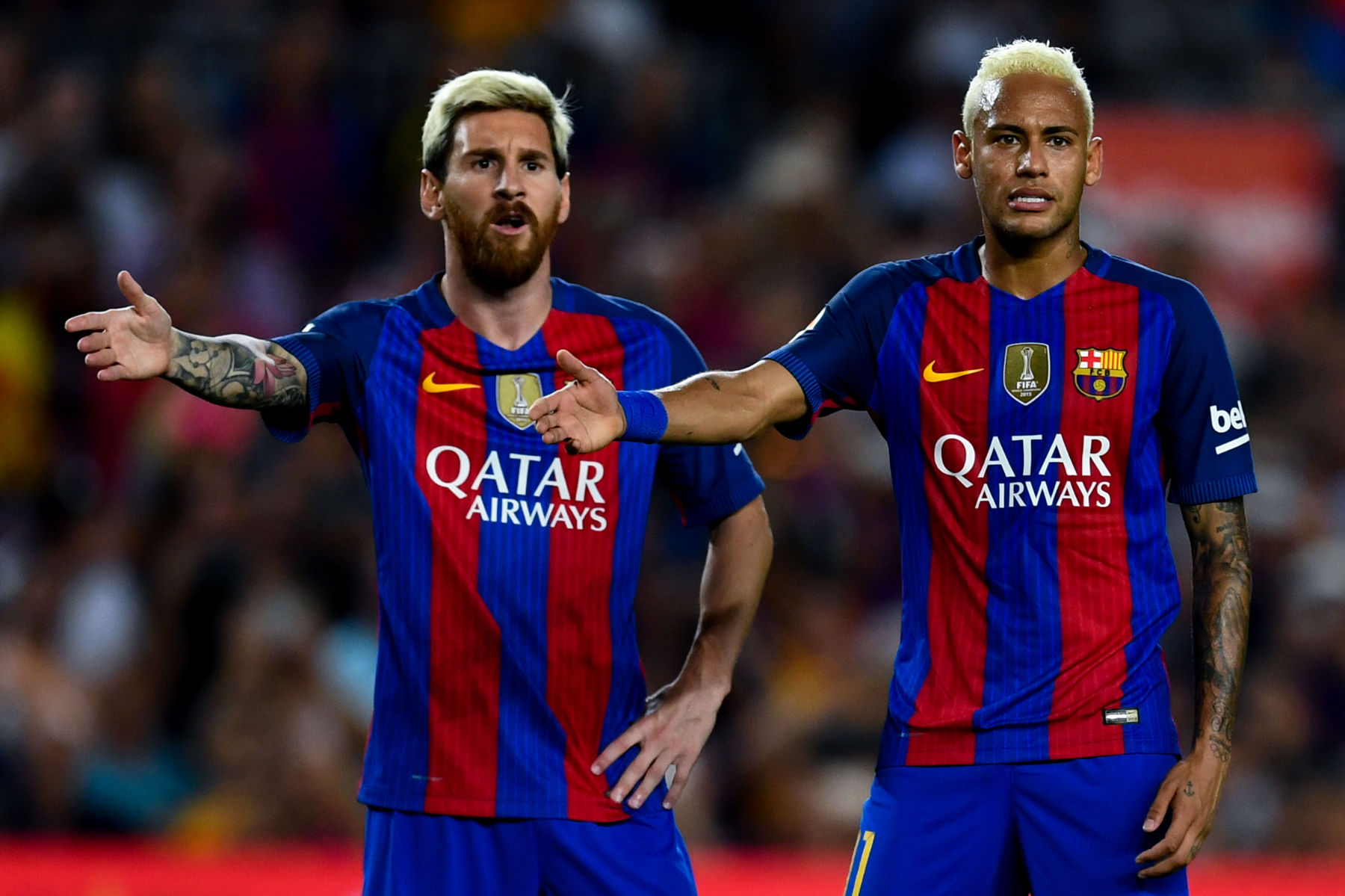 Neymar signed a five-year deal with Barcelona. Neymar was officially unveiled on June 3, 2013, by Barcelona after passing a medical test and signing the contract which was set to keep him at Camp Nou until June 2018. Neymar was present in Barcelona home ground to a record turnout of 56,500 fans for a Brazilian player.
Neymar had a successful campaign with Barcelona, forging an attacking trio with teammates Luis Suarez and Lionel Messi, dubbed "MSN" an acronym for Messi, Suarez and Neymar.
During his time with Barcelona, Neymar emerged as one of the three finalists for the 2015 FIFA Ballon d'Or alongside Lionel Messi and Cristiano Ronaldo, which he came third. The attacking trio Neymar forge with his teammates proved to be beneficial to Barcelona as well as Neymar's career as the trio finished 2015 with season with 122 goals and surpassed that in their 2016 campaign with 131 goals.
PSG Years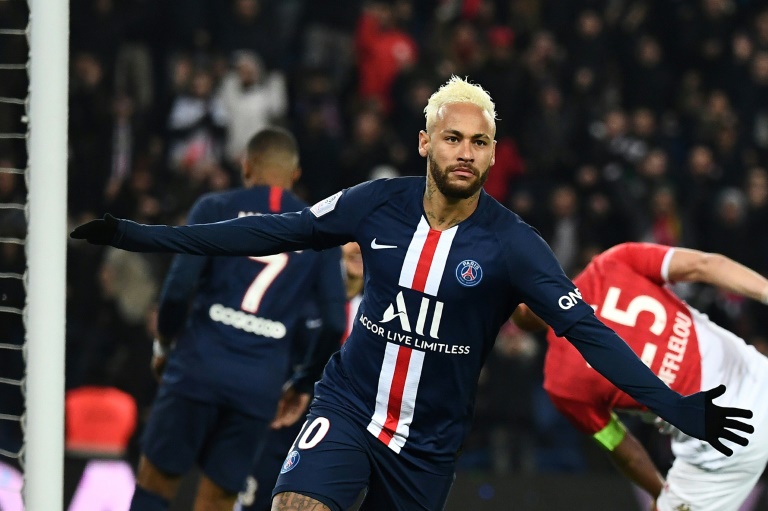 On August 3, 2017, Neymar shocked the world with his 222 million euros transfer to French giants Paris Saint-Germain. The transfer had a string of issues as Barcelona requested payment of club bonuses, damages worth 8.5 million euros as well as 10% arrears. PSG was requested to pay the aforementioned fees. Despite all this Neymar debuted for PSG and continued to continue in his successful form. He forged a new attacking trio with teammates Kylian Mbappe and Edison Cavani. Neymar had continued to increase his worth with wonderful performances.
National Journeys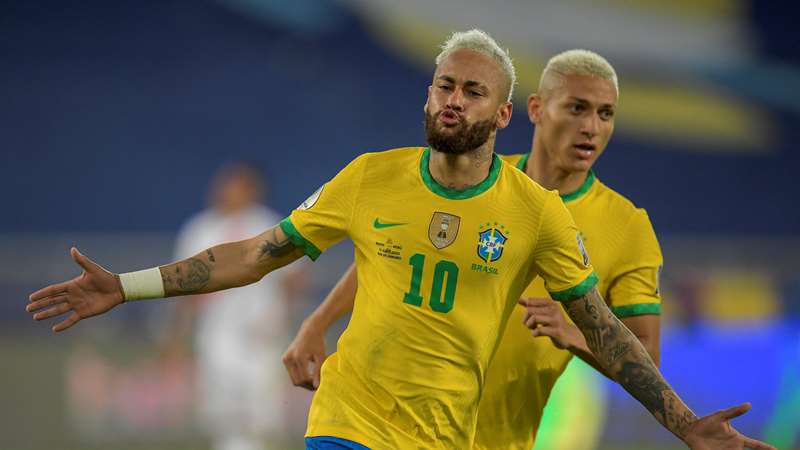 In the 2014 World Cup on home soil, Neymar was expected to lead the Brazilian team to the tournament victory, but that was cut short after he was injured in a quarterfinal match against Colombia. Brazil went on to be knocked out of the tournament. But Neymar received the bronze boot for being the third highest goal scorer. He was also shortlisted in the 10-man list for FIFA's Golden Ball award. Neymar was also named to the World Cup All Star XI.
After being enlisted to be part of the three-over 23 players in the Brazilian team to the 2016 Rio de Janeiro summer Olympics, Neymar led Brazil to Olympic Gold on home soil.
In the 2018 FIFA World Cup in Russia, Neymar was shortlisted as one of the players. Neymar was heavily criticized for play-acting and continual falling, BBC sport wrote with regard Neymar "despite his good performance, there is still a sense that he remains widely unpopular among neutrals due to his petulance and the play-acting". Brazilian newspaper O'Globo wrote "Neymar has charmed Brazil, but annoyed the world" Brazil were eliminated out of the world cup in the quarter-finals.
If you're a Neymar obsessive and you want to let the world know it, head on over to our SoccerDealShop page to check out our Neymar jersey here, like the Neymar JR Brazil jersey and the incredible Neymar PSG jersey. What's more? Neymar Brazil jersey 2022 is available now. Get neymar jersey brazil to support him right now.