Brief Introduction of Virgil Van Dijk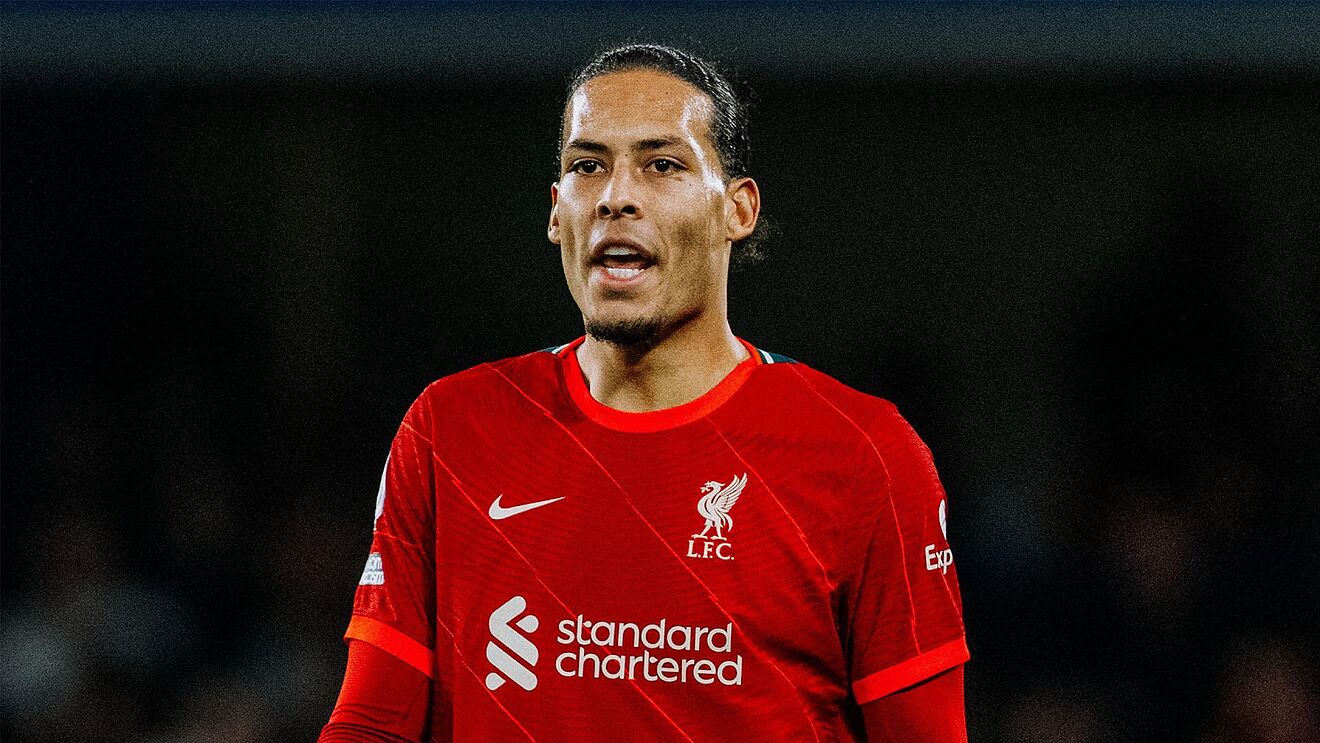 Virgil Van Dijk is a Dutch football player who is the captain of the Netherlands national team. The Dutch professional footballer currently plays for the English Premier Club Liverpool and is their chief orchestrator at the back. Widely renowned for being one of the world's best defenders in today's game, Van Dijk is the only defender to have won the prestigious UEFA Men's Player of the Year award.He is among the few footballers who are gifted with the talent of supreme pace, technique, and power. He also came runner-up in both the Ballon d'Or and Best FIFA Men's Player award in 2019.


Early Life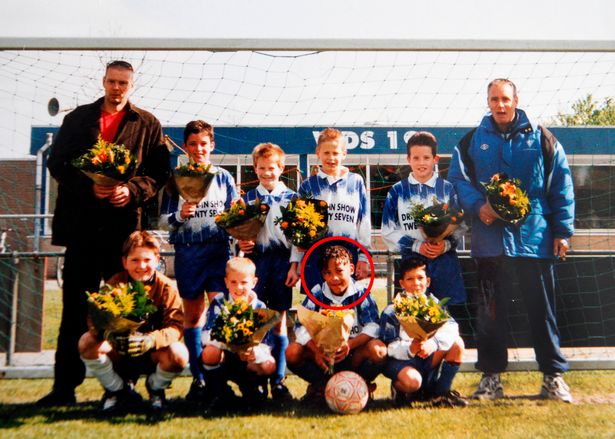 Virgil Van Dijk was born on 8th July 1991 at Breda in a middle-class family to Dutch father-Ray Van Dyke and Surinamese mother- Ruby Van Dyke. During his childhood, he used to juggle time between his football practice at William II academy and a part-time job as a dishwasher, which he had to do, to earn bread and butter for his family.
He started off as a right-back but was unsuccessful during his initial days. He was then shifted to a central defensive position in 2008. Surprisingly, his height grew 18 cm at the age of 17 and he was transferred to another club in the same year when he was scouted by former Dutch international Martin Koeman, who was working for FC Groningen at the time.


Moving to the Premier League
After two years at Celtic, winning their Players' Player of the Year award in his first season, Van Dijk sealed a move to Southampton in September 2015. Van Dijk opened his account for Southampton in just his third Premier League appearance when his header helped the Saints to a 3-1 victory over Swansea City.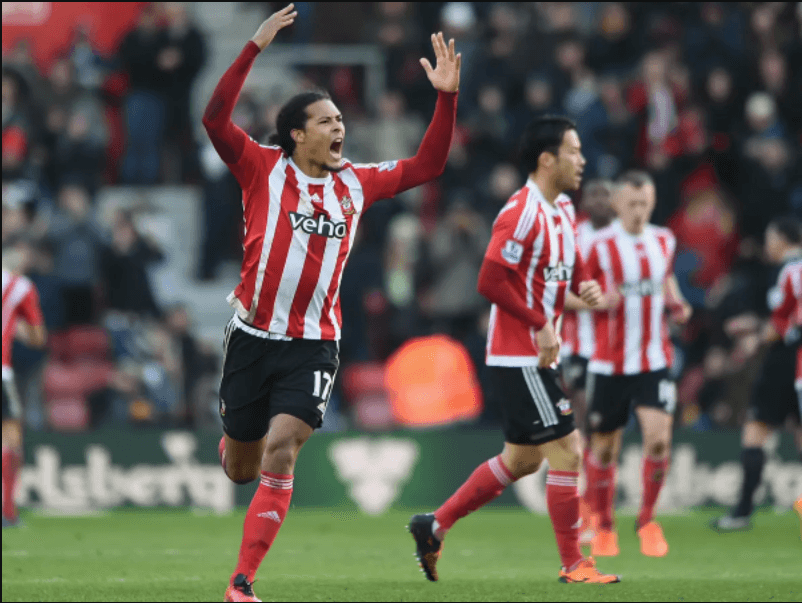 Van Dijk's first season proved to be successful on both a personal level and for his team. He helped Southampton finish sixth in the 2015/16 season - the best Premier League finish in the club's history. Also, Van Dijk won Southampton's Player of the Season award and was rewarded with a new six-year contract.
Van Dijk was named the new club captain of Southampton for the 2016/17 campaign after Jose Fonte's departure. However, an ankle injury ruled Van Dijk out of the 3-1 EFL Cup final defeat against Manchester United.
After another impressive season again from Van Dijk, Liverpool's interest in the Dutchman saw him hand in a transfer request. Van Dijk's last game for Southampton came in a 4-1 loss against Leicester in December 2017, before he made the switch to Liverpool in January 2018.


Joining Liverpool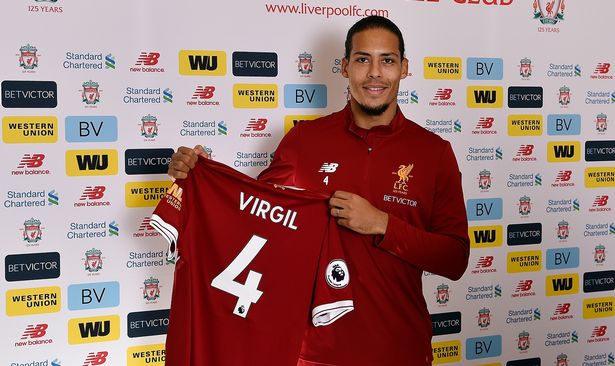 After two seasons at Southampton, Van Dijk sealed a controversial move to Liverpool in January 2018
Van Dijk's debut goal against Everton in the third round of the FA Cup saw him become the first player since Bill White in 1901 to score on his debut in the Merseyside Derby.
Van Dijk was included in the 2017/18 Champions League Team of the Season, despite Liverpool losing to Real Madrid in the final. He would taste Champions League success just a year later, however, when Liverpool triumphed in a 2-0 victory over Tottenham Hotspur in the final. Not only was he named UEFA's Man of the Match for the game, he was included in the PFA Team of the Year for the Premier League campaign that season.
Not only did Van Dijk heavily contribute to Liverpool's 15 clean sheets, he also notched five league goals, with one coming in his first North-West Derby when Liverpool beat Manchester United 2-0 in 2020.
Van Dijk started the 2020/21 season in good form again, but his season was ended prematurely in October when he suffered an ACL injury in his right knee following a collision with Everton and England goalkeeper Jordan Pickford in the Merseyside derby.
The injury also kept him out of the delayed Euro 2020, in which he was expected to captain the Netherlands.


Captaining in National Team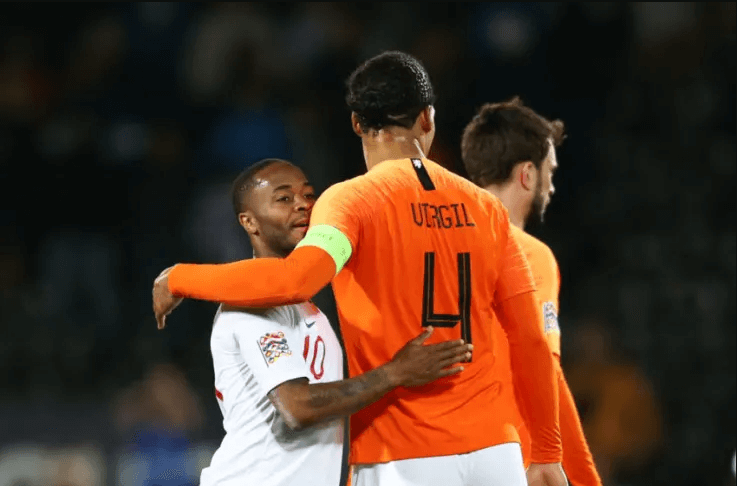 Van Dijk's full international debut came in a 2-1 win against Kazakhstan in a UEFA Euro 2016 qualifier in October 2015. Van Dijk and his Dutch team suffered heartbreak when they failed to qualify for the 2018 World Cup - the first time since 2002.
In March 2018, Van Dijk's former Southampton boss Ronald Koeman - a man who Van Dijk thinks very highly of - awarded him the captaincy of his country.
Van Dijk scored his first goal for his country in March 2018, when his side demolished European champions Portugal, 3-0, at the Stade de Geneve. Van Dijk notched two goals against Germany in both UEFA Nations League games in 2018, before the Netherlands finished runners-up to Portugal.
Virgil van Dijk's ferocious play and unending determination are emblematic of a classic defender, but van Dijk goes above and beyond what you'd expect. Where are you going to find a player as well-rounded as Virgil van Dijk? Only a Virgil Van Dijk jersey. We have a leading selection of Van Dijk jersey in different designs and styles, including Van Dijk Netherlands jersey and Liverpool Van Dijk jersey. Don't miss out getting a Virgil Van Dijk jersey to be rocking the kits at the stadium. A Virgil Van Dijk Netherlands jersey or a Liverpool Van Dijk jersey? It's up to you.