Introduction of Bruno Fernandes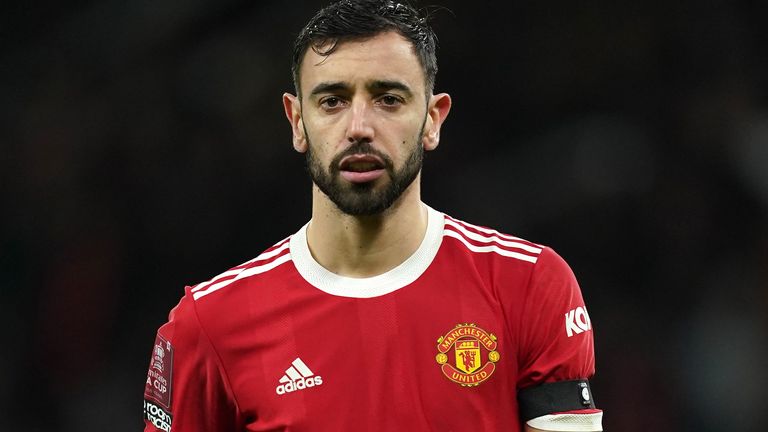 Bruno Fernandes is a Portuguese footballer, born on 8th September 1994 in Maia. Bruno Fernandes currently plays for Manchester United. He joined the Red Devils from Sporting Lisbon in January 2020. The Bruno Fernandes jersey number in Man. Utd is number #18.
At Sporting Lisbon he won three domestic trophies and became a cult hero during his two-and-a-half year stay.
Fernandes is already a fans' favourite at Manchester United; they christened him 'the Milkman' after he was spotted sipping a pint of milk after being substituted against Brighton in June 2020.
Despite only playing half a season in the 2019/20 campaign, he was named the club's Player of the Year. He has also won multiple Premier League Player of the Month awards.
On the international stage, Fernandes has a Nations League winner's medal with Portugal, thanks to victory over the Netherlands in the final of the inaugural competition in 2019.
Soccer Careers of Bruno Fernandes
Sporting Lisbon Years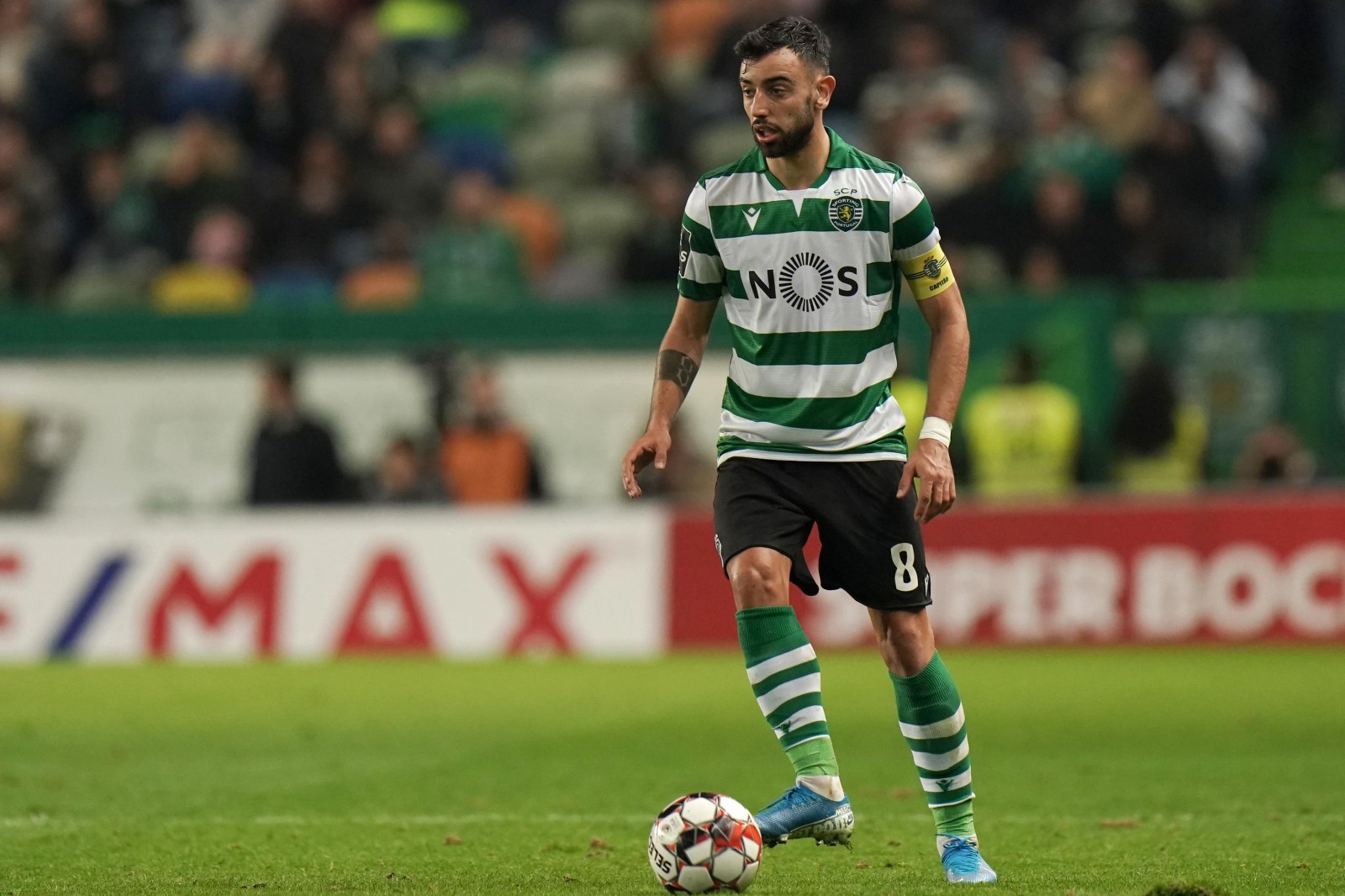 After spending most of the early stages of his career in Italy with the likes of Udinese and Sampdoria, Fernandes moved back to Portugal in 2017.
In his two-and-a-half seasons at Sporting, he scored 63 goals and assisted a further 52 in all competitions.
Those impressive returns led to him being named Primeira Liga Player of the Year in consecutive campaigns. Fernandes also helped his side achieve two League Cups and a Taca de Portugal trophy
Fernandes was a hugely popular figure at Sporting, but he did actually leave the club after his first season.
Before joining Manchester United in January 2020, Fernandes helped Sporting secure a place in the knockout stages of the Europa League thanks to two goals and two assists in a 4-0 victory over PSV Eindhoven.
Manchester United Years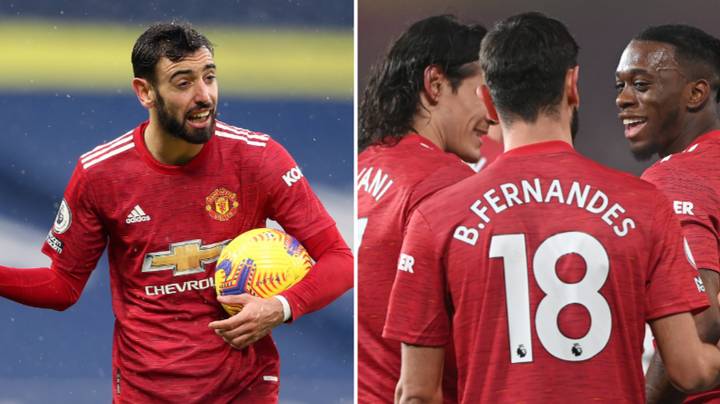 Bruno Fernandes joined Manchester United on January 29, 2020.He immediately made an impact in the United squad, helping his new side in a 14-game unbeaten league run, from his debut until the end of the season. He scored eight goals and assisted seven in that time.
Despite only playing from February onwards in 2019/20, Fernandes won the club's Player of the Year award.
In June 2020, he became the first Premier League player to win the division's Player of the Month and Goal of the Month award within the same period.
The Portuguese midfielder was even more effective going forward in the 2020/21 season, but there were reports in the media that he had fallen out with Ole Gunnar Solskjaer and lost faith in the Manchester United manager.
He rebuffed those claims, saying: "I believe it is a way to destabilise the group. What was said is in no way true."
Something which many United supporters hope to see more of in the future is Bruno playing alongside Paul Pogba in midfield.
The two have shown glimpses that they can work well together and Fernandes has previously told Sky Sports that "Together we can do great things."
Portugal International Career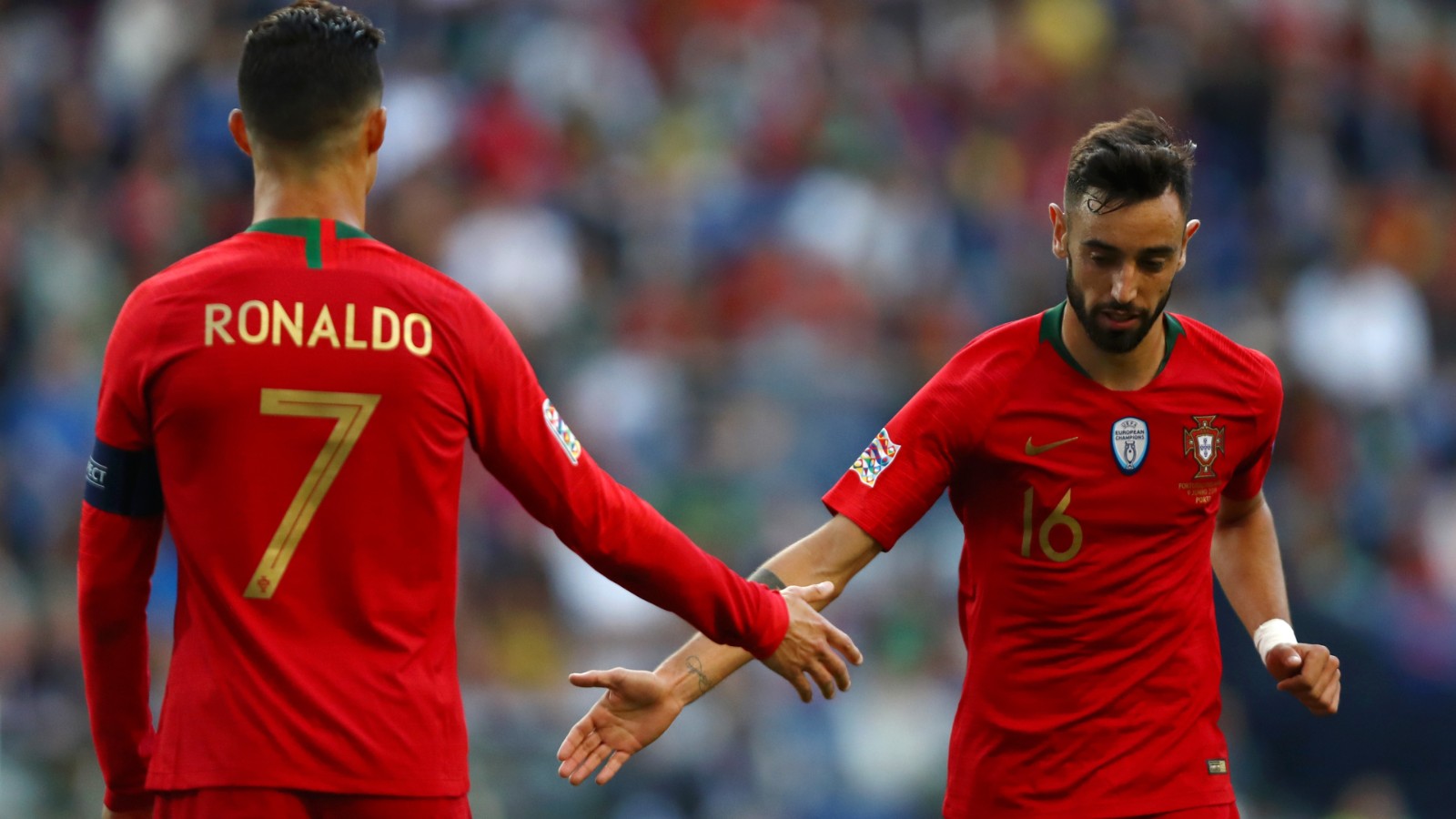 Apart from the 2016 Rio Olympics, Fernandes hadn't made his senior competitive bow until the opening game of the 2018 World Cup.
He played twice in that tournament before Portugal were knocked out by Uruguay in the Round of 16. Success came in 2019, though, as Portugal were crowned winners of the inaugural Nations League competition.
Fernandes started in the victories over Switzerland and the Netherlands in the finals.
Fernandes plays alongside five-time Ballon d'Or winner Cristiano Ronaldo for his national side and Bruno is following a similar path to the soccer great.
Both made their name at Sporting Lisbon before going on to succeed with Manchester United.
Speaking to Manchester United's official website, Fernandes said: "Cristiano plays with me in the national team and he knows me, and for me he's a good person. I want to follow his steps.
Are you a fan of Bruno Fernandes? Soccer Deal Shop is your source for new Bruno Fernandes jersey including Bruno Fernandes Portugal jersey and Bruno Fernandes Manchester United jersey. Don't miss out on unique Fernandes jersey, and merchandise to show off your fandom. Whether you're an ardent supporter of Bruno Fernandes or a fan of the Premier League in general, stock up with the latest Manchester United Bruno Fernandes jersey.