Toni Kroos
Toni Kroos is a German professional soccer player who plays as a midfielder for Real Madrid at club level, as well as the German national team. The German midfielder has a Bundesliga title, a Champions League medal and a World Cup title in his trophy cabinet.
Bayern Munich Years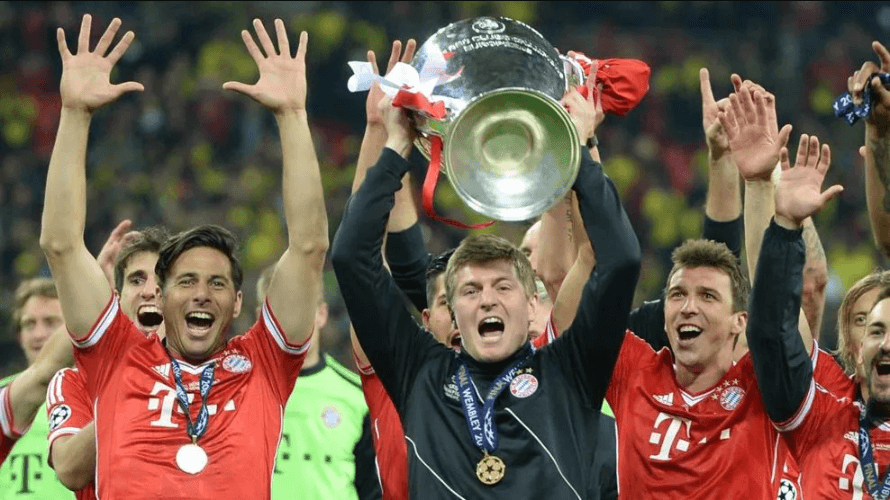 Kroos joined Bayern's youth set-up in 2006 and broke through to the first team during the 2007/08 campaign.
He made his debut against Energie Cottbus in a 5-0 win for Bayern, picking up two assists for Miroslav Klose within the space of 18 minutes.
Kroos scored once in 20 appearances for the first team in the 2007/08 season as Bayern Munich won the Bundesliga.
Due to limited opportunities in the 2008/09 campaign, Kroos went on loan to Bayer Leverkusen. After a successful stint there, he eventually returned to Bayern for the 2010/11 campaign.
The 2012 UEFA Champions League final defeat to Chelsea at the Allianz Arena preceded an era of tremendous success for Kroos and Bayern.
At the end of the 2013/14 campaign, Kroos moved on to Real Madrid.
Moving to Madrid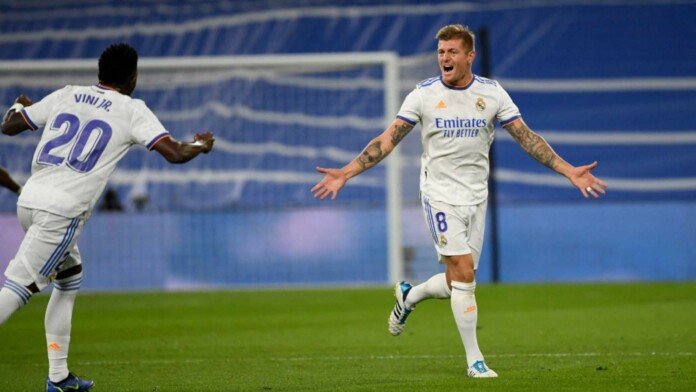 In July 2014, Real Madrid announced that they had reached an agreement for the transfer of Kroos, signing a six-year deal
In 2016/17, Real Madrid not only defended their UEFA Champions League title, but also won La Liga and the FIFA Club World Cup.
The 2017/18 season started off with a 5-1 drubbing of Barcelona in the Supercopa de Espana, albeit over two legs. However, Real Madrid struggled to keep pace with Barca in La Liga even after the departure of Neymar to Paris Saint-Germain.
Nevertheless, Real Madrid managed to win the UEFA Champions League for the third time running, beating Liverpool 3-1 in the final in Kiev.
The 2018/19 season ended in disappointment for Real Madrid after only winning the FIFA Club World Cup, but they bounced back by winning La Liga in 2019/20.
In 2020/21, Madrid finished second to rivals Atletico in La Liga. He did score his first El Clasico goal, though - a free kick that proved to be the winner in a 2-1 win over Barcelona.
International Career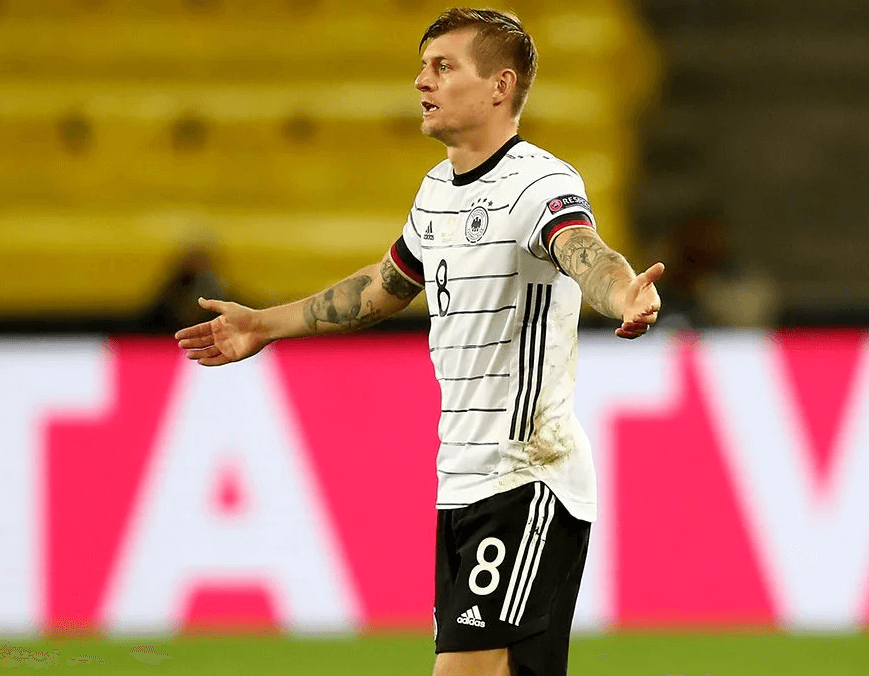 As successful as Toni Kroos'club career has been, his international career has been just as fruitful. As a 20-year-old, the midfielder would make four substitute appearances during Germany's third-place run in the 2010 World Cup. Since the South African World Cup, Kroos has been involved with every major international tournament. Euro 2012 saw the Bayern Munich man make another four appearances (only one as a starter). However, just like at the World Cup, Germany were knocked out in the semi-finals.
After two disappointing tournaments, Toni Kroos and Germany finally showed their talent at the 2014 World Cup. Kroos would start all seven of Germany's matches, including the historic 7-0 destruction of Brazil in the semi-finals. A dramatic extra time victory over Argentina in the final saw Kroos claim his first ever World Cup title at only 24.
He continued to be a major part of the German national team going into Euro 2020, which was delayed until the summer of 2021 due to the coronavirus pandemic.
After playing all of Germany's games in the group stage of the tournament, his final game came at Wembley in a 2-0 defeat to England in the round of 16.It was his 106th and final cap, with him announcing his retirement from international football in the days that followed Germany's exit.
Are you a fan of Toni Kroos? If you want to show your support for him, there is no better option than a Toni Kroos jersey. SoccerDealShop has a wide range of Toni Kroos jersey for women and men sizes, including Toni Kroos Germany jersey and Toni Kroos Real Madrid jersey.