Adidas Ajax Third Away Soccer Jersey 2021/22
Why the Adidas Ajax Third Jersey 2021/22 Hits All the Right Notes
The design of some jerseys is so good that it outperforms support and is almost universally appreciated. Now let's take the beautiful and expressive Adidas Ajax third jersey 21 22 as an example. The Adidas Ajax third kit 21/22 made its debut on 13 September 2021 in a 2-0 away win over PEC Zwolle.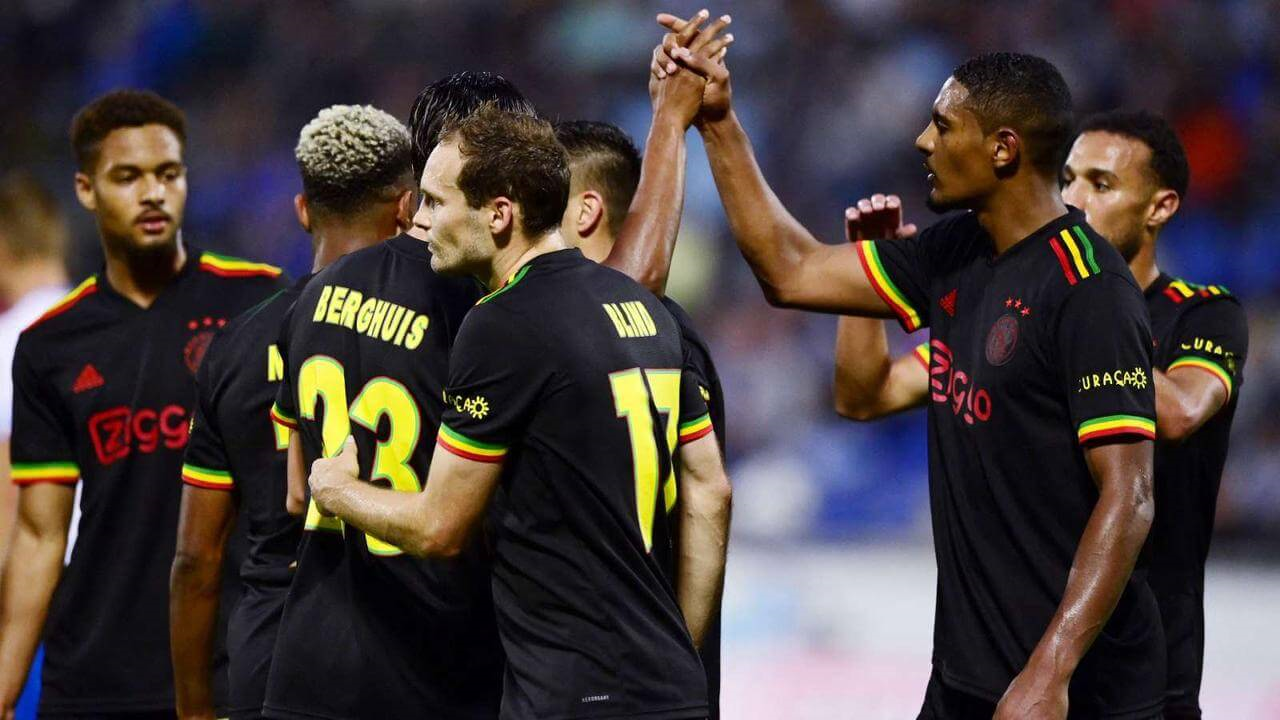 Do you know about the Design of Adidas Ajax third jersey 2021/22
Ajax third jersey 2021/22 has just been launched by Adidas, bringing a unique and tailored look to the Eredivisie champions. Adidas Ajax third jersey 2021 22 is mainly black with a V-neck. The Rastafari colors red, green and gold are used for the three stripes located on the shoulders of the ajax third kit 21/22 and on the cuffs.

The logo on the front of the Adidas Ajax third jersey 2021 22 is pure red, combined with the inner lining of the collar. On the back of the ajax third kit, three birds appeared red, yellow and green which in accordance with the colors of the stripes on the ajax 3rd kit. The signature of "XXX" was brought by the three birds to commemorate the song that has been the soundtrack to many wonderful games.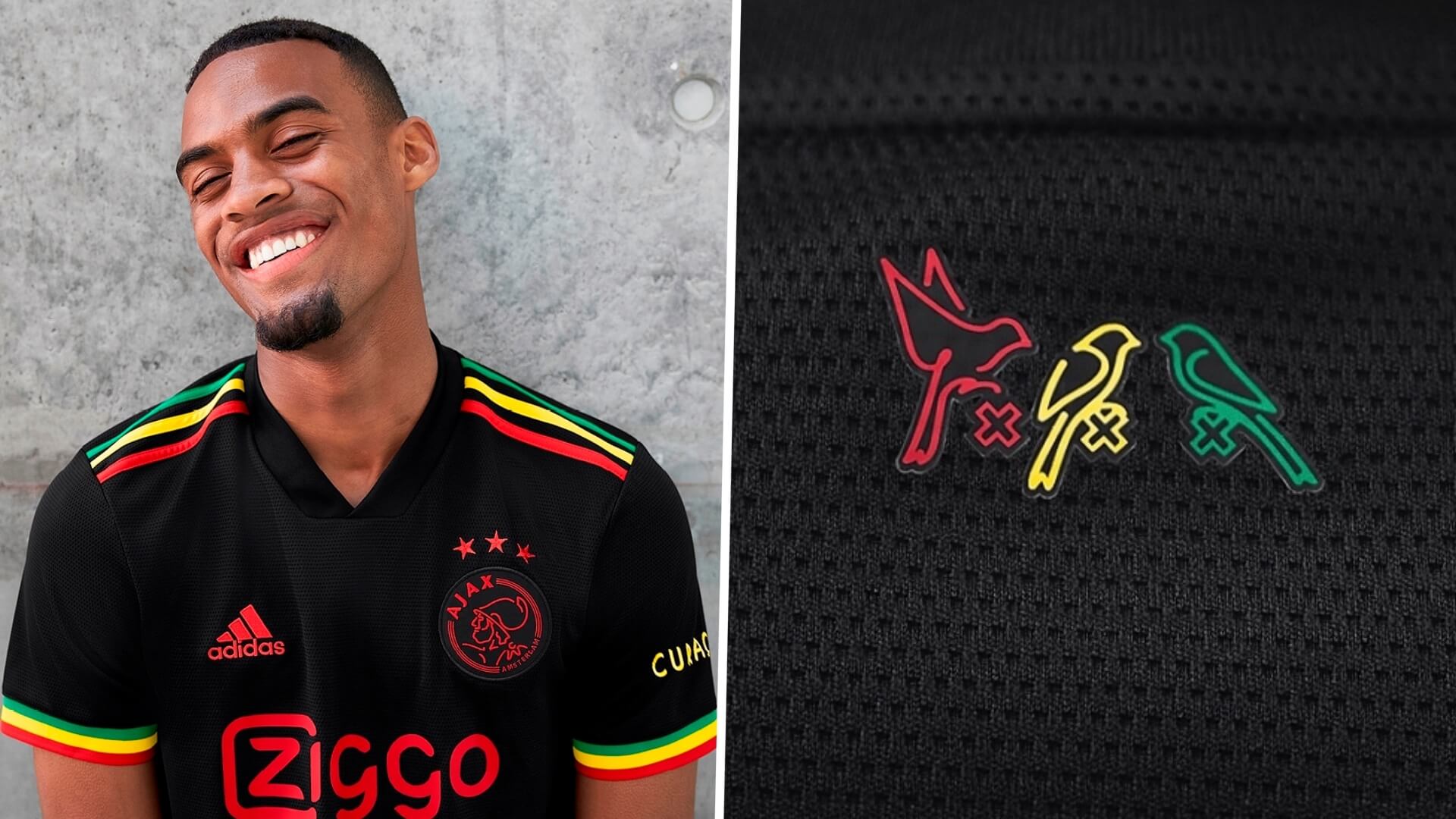 Adidas Ajax third jersey 2021/22 includes a pair of black socks with an "X" on the front. The three stripes are the same as the shirt and shorts. Marley's song "Three Little Birds" became the Dutch club's unofficial national anthem after being sung at the stadium by Bob's son Kimani Marley. It is still often sung by Ajax fans.

Where to buy Ajax Jersey?
1. Offical Ajax Offical Store: Enhance your game with an Ajax Amsterdam 21/22 third jersey.

2. Soccerdealshop: we will offer the greatest clubs with Ajax soccer gear from Soccerdealshop. Like the hot sale jersey and Ajax retro jerseys. Whats more will offer customers online and Whatsapp service.

This ajax third kit 21/22 also comes with a range such as Adidas Ajax Training Jacket Kit (Jacket+Pants) 2021/22 wrapped in matching colors. Welcome to get the best Ajax third jersey 2021/22 on Soccerdealshop.

Detail of Ajax third Jersey 2021/22

| Color | Confederate | Brand | Team | Gender |
| --- | --- | --- | --- | --- |
| Black | Netherlands-Eredivisie | Adidas | Ajax | Male |