PSG Away Jersey 2021/22
The Background of PSG Soccer Jersey
PSG Away kit 2021/22 is launched by Paris Saint-Germain Club and Nike, introducing a bold new look for the club.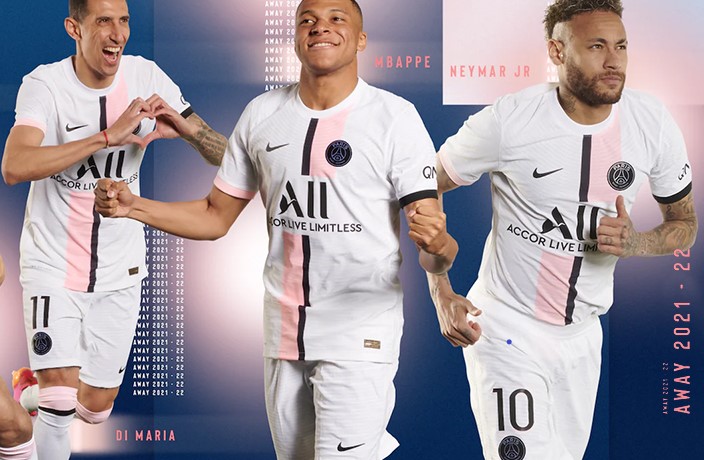 Paris Saint-Germain can confirm that Aminata Diallo was detained by the Versailles regional police this morning as part of the proceedings that began after the club's players were attacked on Thursday night. Paris Saint-Germain condemned the violence committed in the strongest terms.
The Launch of Cheap PSG Away Kit 2021/22
Cheap PSG Jersey Away 2021/22 is an updated version of the signature away jerseys for the new season. The new Cheap PSG soccer Jersey features a sleek, updated design with accents in classic white and pink colors. The sleeve cuffs are made by the asymmetric design, which is pink on the right and black on the left.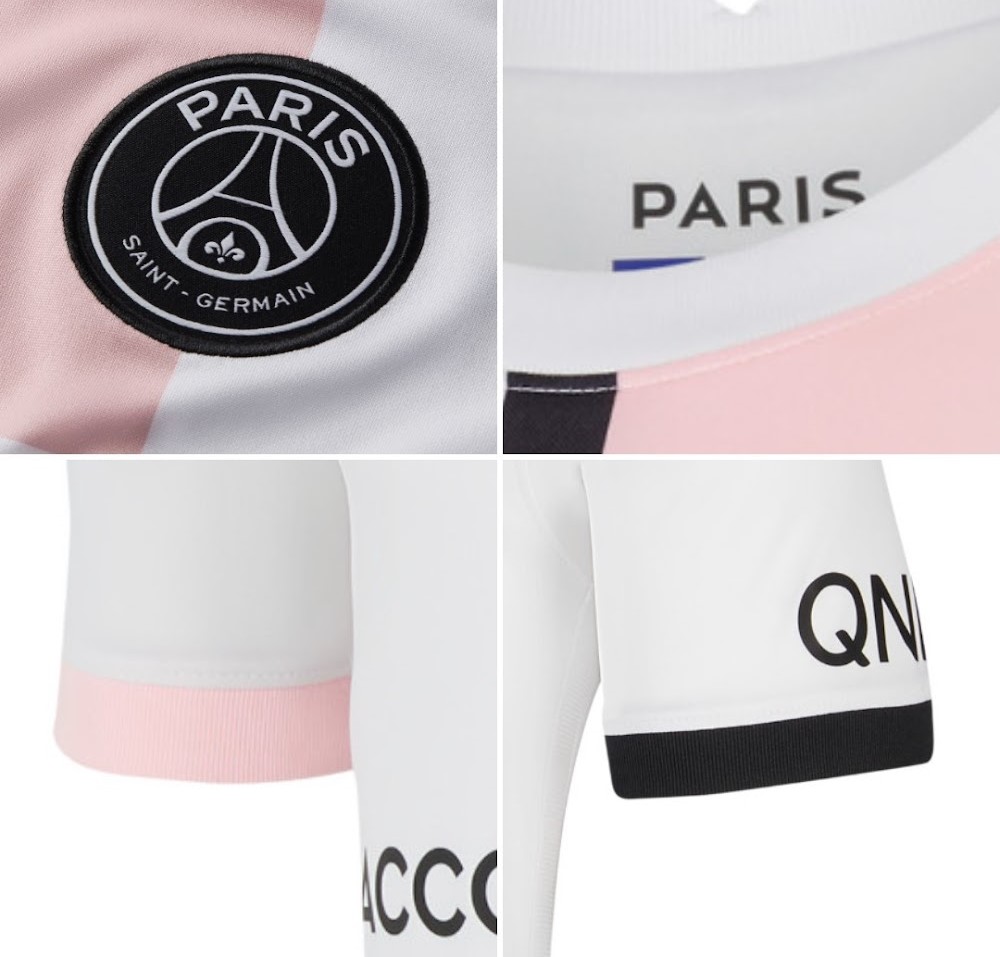 The new Cheap PSG jersey away is just what you've been looking for. The colors of new Cheap PSG jersey are beautiful while the patterns are eye-catching. It will bring power to your team with your favorite soccer idols on the back.
The Design of White Cheap PSG Jersey Away 2021/22
The striking pink patterned new Cheap PSG jersey 2021 will have all eyes on you as you represent your favorite player's club across town or around the world! It is made of high-quality material with a perfect fit that hugs closely to your body.
More information for details is as follows. The embroidered PSG logo is prominently displayed on the chest for all to see as you enter into the soccer pitch with full energy. Made from soft materials with great attention to detail the men's PSG soccer jersey will ensure optimum comfortability and usage time before washing.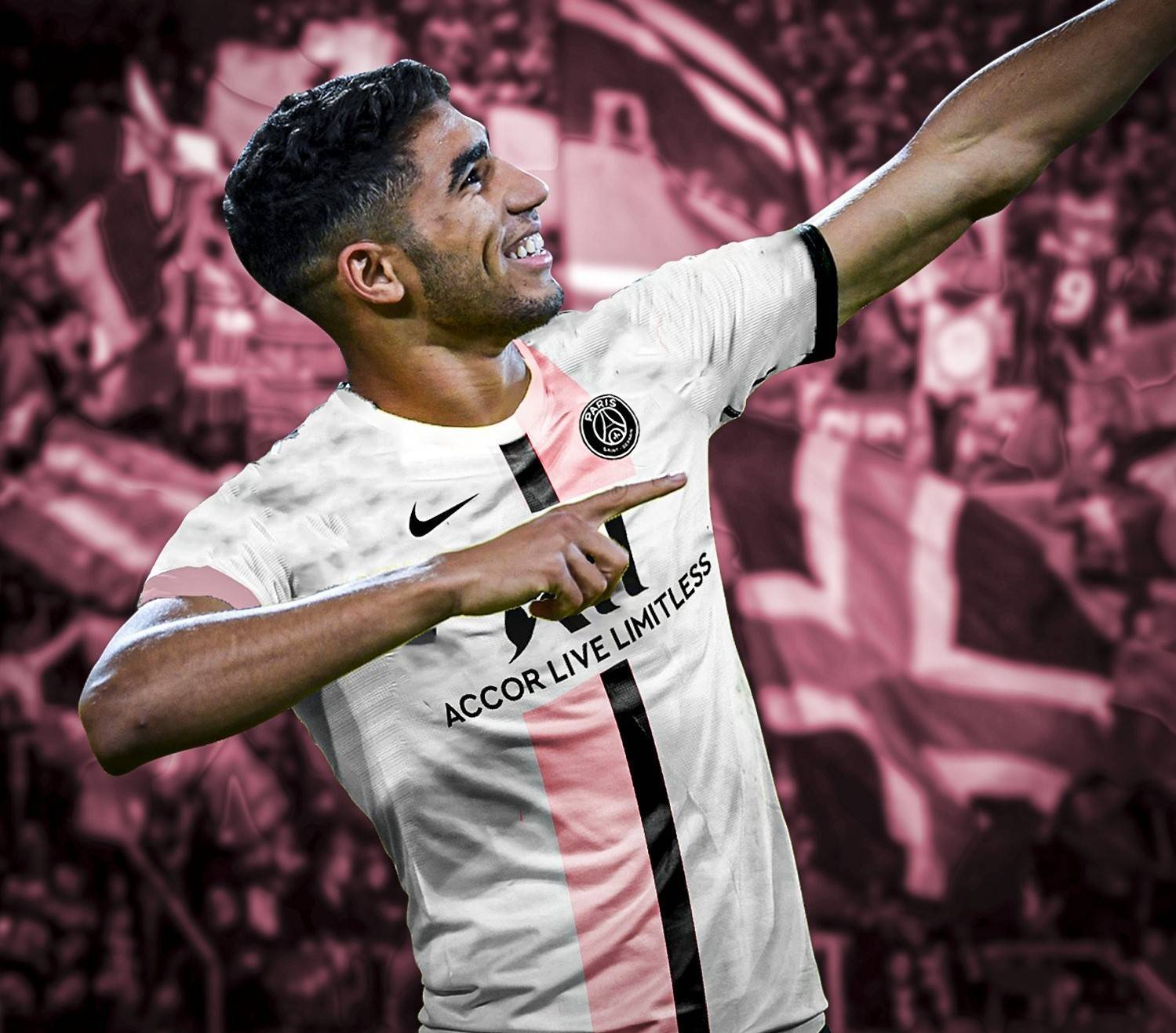 The customer service team in Soccerdealshop online store is dedicated to providing you with the best soccer gear online. For answers to frequently asked questions or for customers' requests, Soccerdealshop aims to be one of the top sellers and view our easy-to-use menu for worry-free shopping.
To select the best Cheap PSG Away Kit 2021/22, we will offer you the top service.
Hot Sale Cheap PSG Away Kit 2021/22
Cheap Messi PSG jersey | Cheap Neymar PSG jersey | Cheap Mbappe jersey
Detail of PSG Away Jersey 2021/22

| Color | Confederate | Brand | Team | Gender |
| --- | --- | --- | --- | --- |
| White | France-Ligue 1 | Nike | PSG | Male |