Nike Inter Milan Jersey Home 2021/22
Internazionale Football Club, commonly known as Internazionale or Inter for short, is called Inter Milan outside of Italy. It is an Italian professional football club located in Milan, Lombardy. Inter Milan is the only Italian team that has participated in Italy's top football league since its debut in 1909.
Serie A champions Inter Milan prepare to defend their title in the 21/22 season. Their new Cheap Nike home jersey 2021 has seen the return of the iconic snakeskin design and features the club's iconic Nerazzurri striped pixelated design. This is the first Cheap Nike Inter Milan home jersey 2021 with a new logo released by the club earlier this year. Its outstanding design of Cheap Inter Milan jersey home 2021 is derived from the club's nickname Il Biscione (great serpent).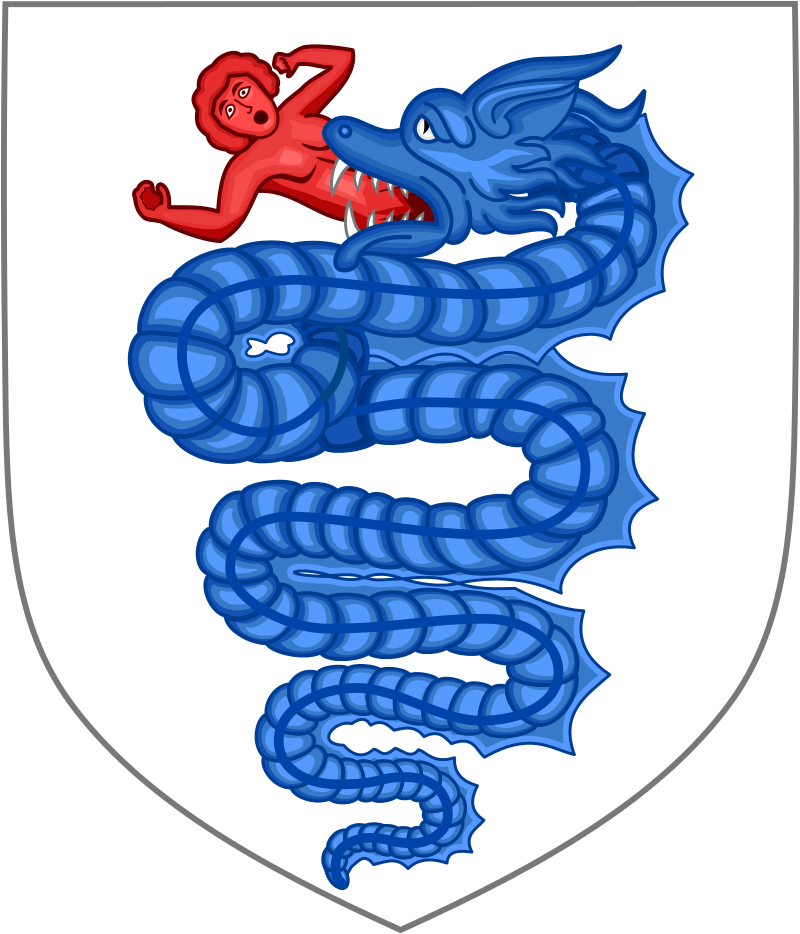 Riding on the wave of change, Serie A champion Inter Milan unveiled the new Cheap Nike home jersey 2021. The Cheap Nike Inter Milan Home jersey 2021/22 combines the main colors of "Shining Blue" and "Black" and "Royal Gold" as the logo. Although the redesign of Cheap Inter Milan jersey home 2021 introduced a new color palette, these colors are the same that will be used in the 2020-21 season.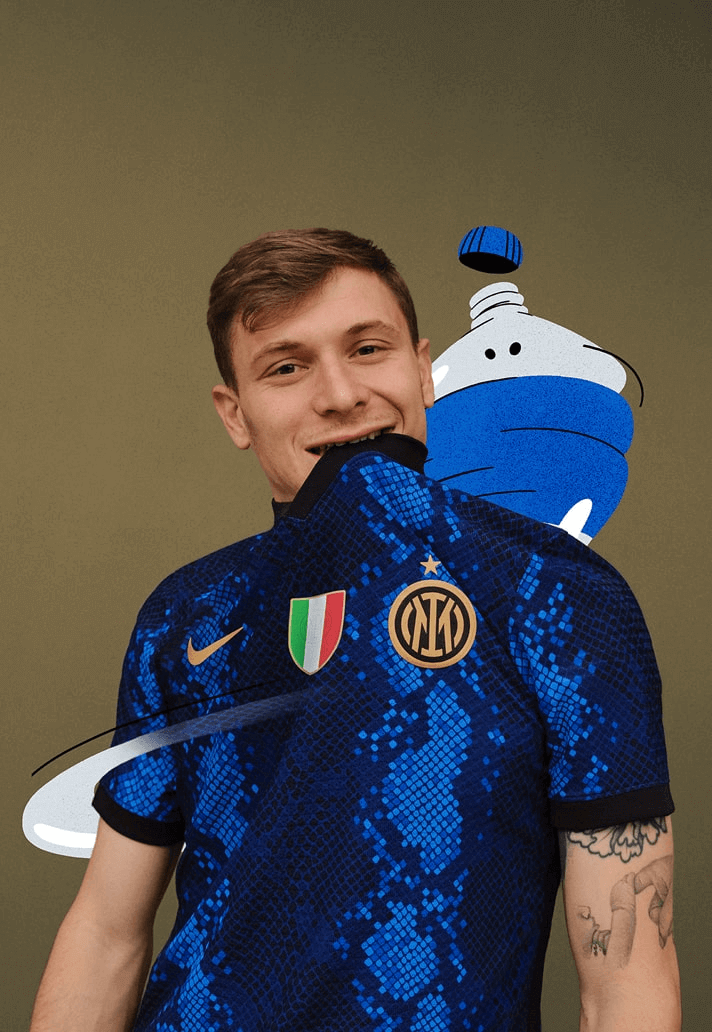 The New Cheap Inter Milan Jersey home 2021/22 is a striking, eye-catching design inspired by the club's rich heritage. The navy color palette with blues and gold details of Cheap Inter Milan home jersey 2021 represent their origins, while stylized snake print detailing makes this jersey worthy of the Stadium banner. This Cheap Inter Milan home jersey 2021 is designed to provide maximum breathability for all-day wear, an invisible fold at the hem to keep it tucked in without restricting movement, and dry-fit moisture-wicking technology to help you stay dry even during hard workouts.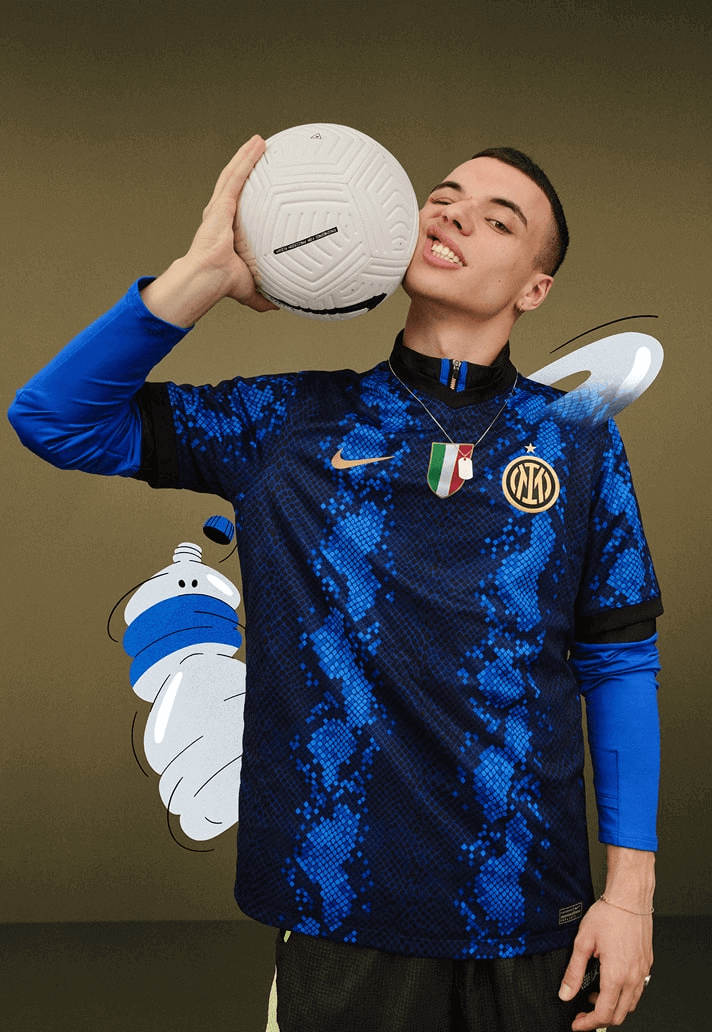 For many years now besides Cheap Inter Milan home jersey 2021, Nike has been designing uniforms for some of the most well-known soccer clubs in the world like Inter Milan, Barcelona FC, and Manchester United Football Club among others. Their dedication pays off as they've become one of the leaders.
Get the perfect Cheap Nike Inter Milan Home/Away Jersey 2021/22 and Cheap Inter Milan new kit here in Soccerdealshop. We will process it faster and better for you!
Detail of Nike Inter Milan Jersey 2021 22

| Color | Confederate | Brand | Team | Gender |
| --- | --- | --- | --- | --- |
| Blue | Italy-Serie A | Nike | Inter Milan | Male |

Model size reference:
180cm/84kg (5.9ft/185lbs)
Chest size: 106cm
Replica size L/Authentic size XL