V
enezia
S
occer
J
ersey

Venezia FC, founded in 1907, is the professional football club of Venice, Italy, that currently plays in Serie B. Venezia's biggest achievement to date was winning the Coppa Italia in the 1940–41 season. They followed this cup success up with their highest Serie A finish of third place in the following season. For 2021/22 season, Venezia FC has cropped up on many people's radar thanks to their full collection of Venezia jersey. Venezia jersey 2021 has brought Venezia FC a lot of attention to the world with their creative kappa Venezia jersey design.
Venezia fc Soccer Jersey Home Replica 2021/22
The Venezia fc jersey 21 22 home shirt features a bespoke design inspired by the city's historic architecture and the prominence of gold in its wider culture.
On the front of the Venezia fc jersey 2021, the gold stars of St Mark's Basilica line together to form the Venezia "V", which sits atop a 3D-effect base texture created from photographs taken of aged walls around the Floating City.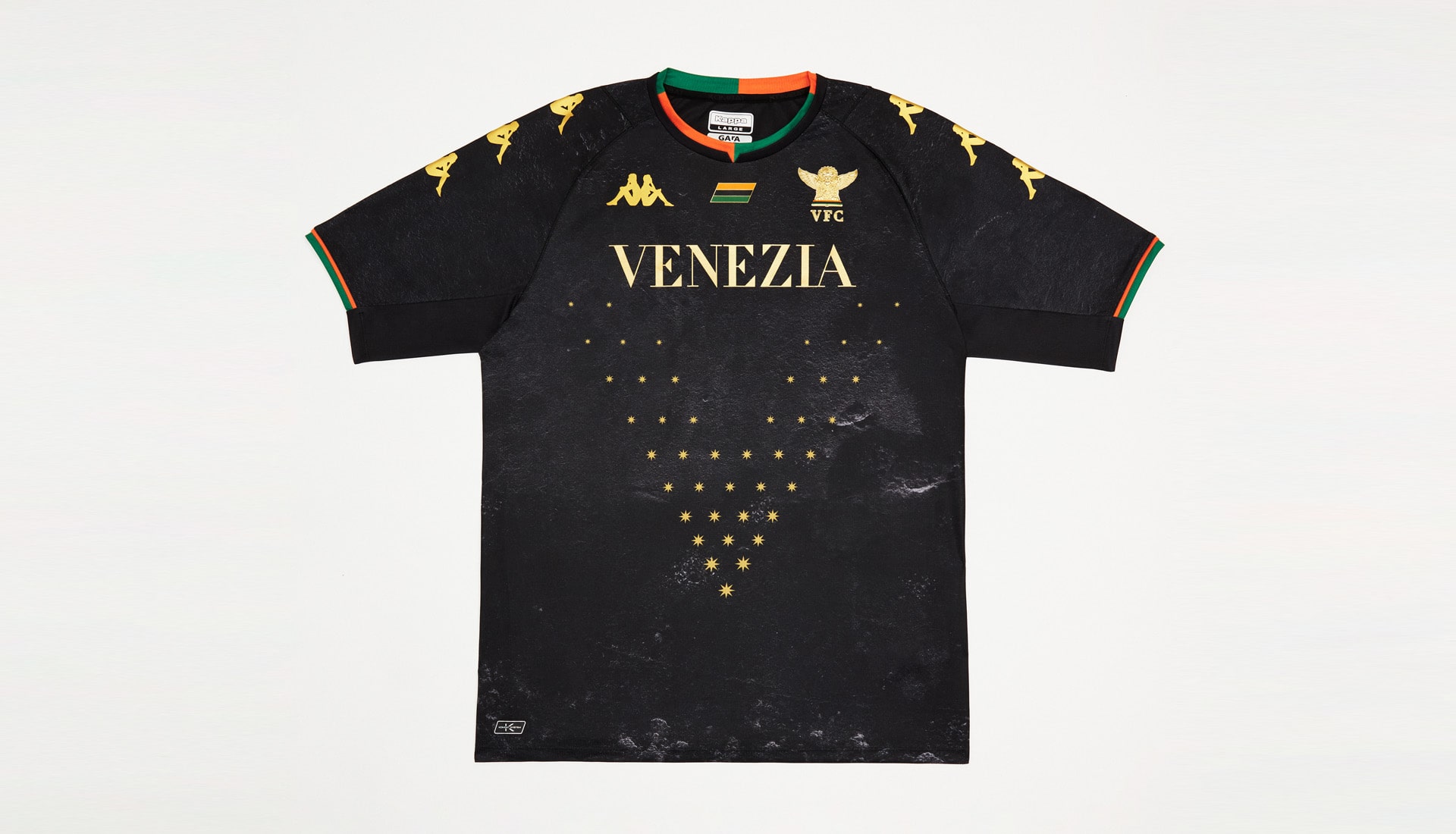 The Arancioneroverdi's traditional colours-orange, black, green-adorn the upper chest, collar, and sleeve cuffs, while a minimalist version of the club crest gives the Venezia jersey 2021 an even more luxurious look.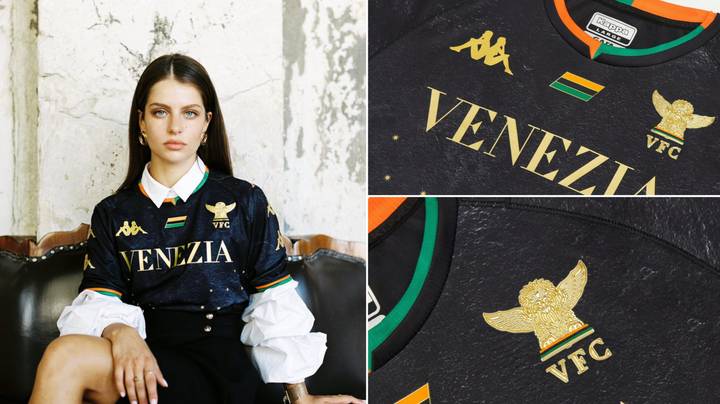 Show your support for the Winged Lions with the Venezia fc jersey kappa home shirt. Football shirts don't get any more stylish than this Venezia fc jersey kappa.Whether you are a supportor or a shirt collector, the Kappa Venezia jersey is an amazing collection in everyone's wardrobe. The Kappa Venezia jersey can match well with any outfits for many occasions like game watching at the stadiums or hanging out with friends around the town. Shop the Kappa Venezia jersey right now to stand out from the crowd!