Hot Sale of Barcelona Jersey
Here are some hot sale types in Soccerdealshop we suggest to you.
1. Cheap Replica Nike Barcelona Home Soccer Jersey 2022/23---a type of bright color forms with red and blue.
2. Cheap Barcelona Third Away Soccer Jersey 2022/23 is hot sale always which is designed in white and blue with red.
3. Cheap Barcelona Training Vest - Black for you---a unique type of Barcelona black jersey.
4. Cheap Barcelona X Drake Home Soccer Jersey 2022/23
It's time to buy the Barcelona new jersey here in Soccerdealshop for your next soccer journey!
FC Barcelona, founded in 1899 by a group of young foreigners living in Barcelona, was the result of the increasing popularity of football, and other British sports, across Europe. These origins have conferred upon the Club its intercultural identity, multi-sport focus and its deeply-rooted allegiance to Barcelona and Catalonia. The foundation of the Club coincided with a time when people were becoming interested in playing sport in Catalonia; this social context and Catalonia's idiosyncratic culture led to the creation of a new model of modern leisure. Gamper , the Club's founder, was the inspiration and driving force behind the Club's first 25 years. His commitment to FC Barcelona went far beyond his role as player, director and president.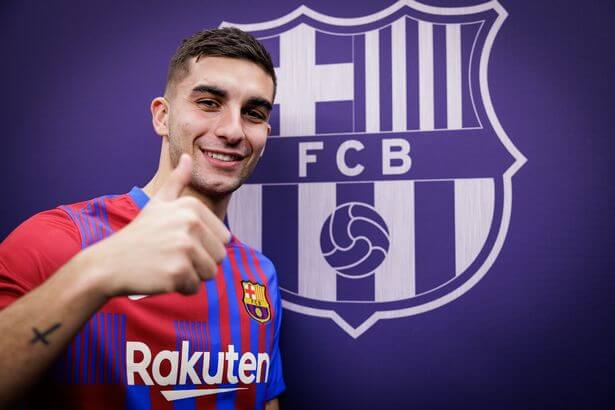 Hans Gamper (Winterthur, Switzerland,1877----Barcelona, 1930) arrived in Barcelona in 1898 for professional reasons. During his free time, he played football with a group of friends in Bonanova. In October 1899, Gamper placed an advert in Los Deportes magazine to find players interested in forming a football team. On 29 November, Gamper and eleven other men (Otto Kunzle and Walter Wild from Switzerland; John and William Parsons from England; Otto Maier from Germany; and Lluís d'Ossó, Bartomeu Terradas, Enric Ducal, Pere Cabot, Carles Pujol and Josep Llobet from Catalonia) came together at the Solé Gymnasium to form an association that would bear the city's name and coat of arms: Futbol Club Barcelona.
Big Event in 2021
Lionel Messi joins PSG on two-year contract after leaving Barcelona. Lionel Messi signs two-year deal - with option for a third---worth £25m per year after tax; the 34-year-old was set to sign a new five-year contract at Barcelona but arrived in Paris on Tuesday to complete PSG deal. Messi said "Everything about the club matches my football ambitions". Looking forward to Messi becoming a better soccer player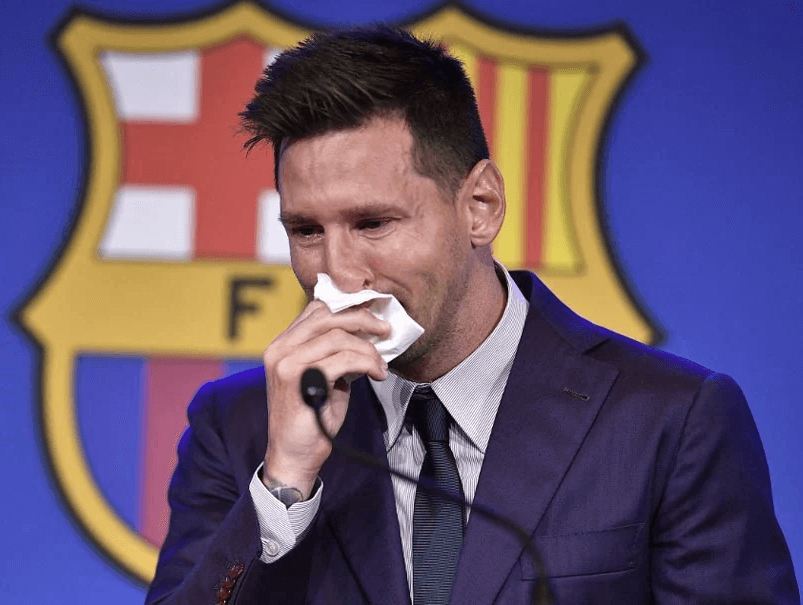 Find Nike Barcelona Store at Soccerdealshop. Browse more than just cheap Barcelona Jersey with our full line of Barcelona Soccer Apparel including Barcelona jersey cheap, cheap kids Barcelona jersey , cheap Barcelona tracksuit kit , cheap Retro Barcelona Jersey and cheap Barcelona kit. Back one of the game's greats with a cheap Messi Barcelona jersey, Cheap Memphis Depay Barcelona jersey and so on. Shop the iconic Barcelona home jersey with a type of bright color forms with red and blue. Your pride for Barcelona is limitless, so show it off in the best way possible when you rock a brand new Barcelona Jersey and get it from the Barcelona Store at Soccerdealshop.
Popular Players
Frenkie de Jong,Antoine Griezmann,Lionel Messi