Hot-Sale Juventus Jersey in Soccerdealshop--You Can't Miss!!
Juventus Jersey available here.Cheap Adidas Juventus Jersey 2021-home version with the classical balck and white design. You never forget that unique black and white type standing for Juventus Club. Besides, the Cheap Adidas Juventus Jersey 2021-away version is also the hot-sale jersey for you. You can customize your own favorite idol at the back of the jersey to show your love to him or the team. What's more, we will offer another Juventus new jersey to you that is Cheap Adidas Juventus Jersey 2021-third away version. It combines with yellow, white and blue--a bright color form launching for you. At last, a pink Juventus jersey showing to you--Cheap Juventus Human Race Pink Soccer Jerseys. Juventus human race jersey is popular among the Juventus fans always. Warm welcome to buy your favorite Cheap Juventus jerseys here in Soccerdealshop!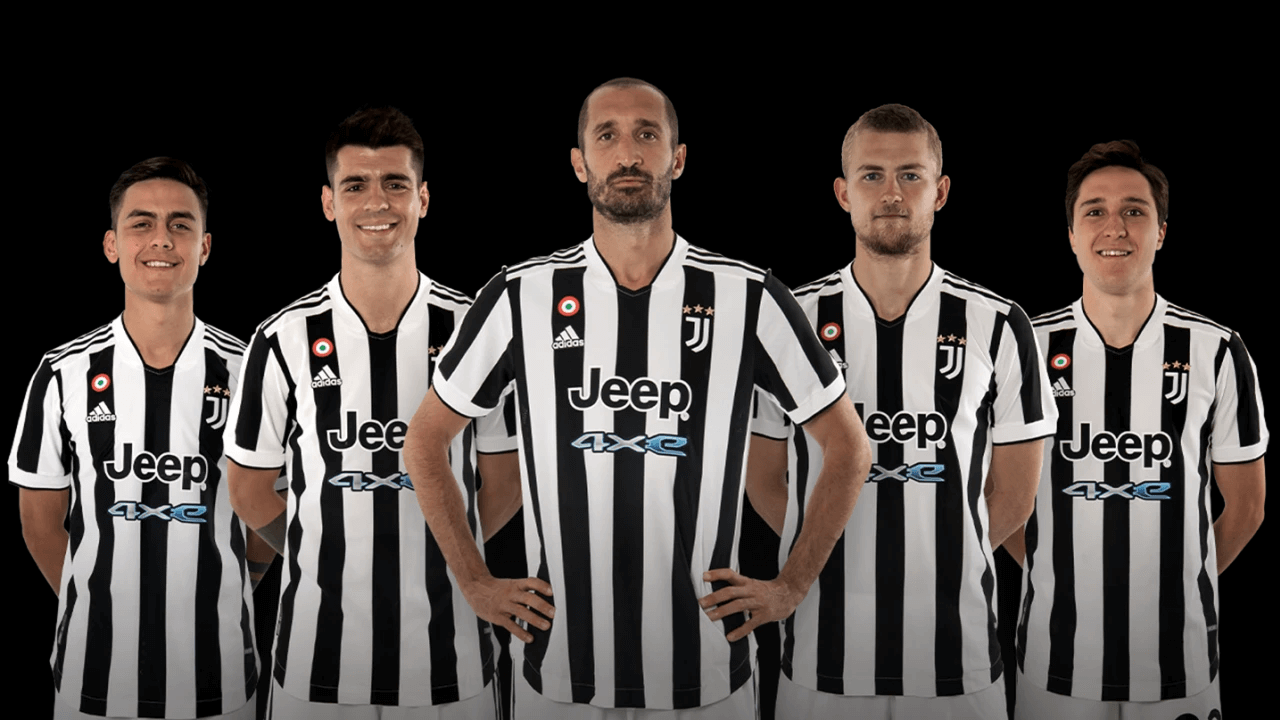 It all started with a bench in Corso Re Umberto, one of the most famous streets in the center of Turin. A group of friends gathered on this bench. They all had a shared passion for football, a special game that had recently been "imported" from England. They had an intriguing idea, that of creating a sports club. The boys attended the 'Massimo D'Azeglio' high school, which specializes in classical studies. They were well educated, but the eldest one was only 17 years old. In Latin the name "Juventus" stands for youth. They didn't know it yet, but on November 1, 1897 they gave birth to a legend---Juventus Soccer Club.
The Big Event of Juventus
2015-2016 SEASON - HISTORY

By beating Milan 1-0 in extra-time in the capital, the Bianconeri created yet more history by becoming the first-ever Italian team to win the league and cup double in consecutive campaigns.
2016-2017 SEASON - LEGEND
From mid-September until the end of the season, Juve will remain at the top of the table by winning the legendary Serie A championship for the sixth consecutive time, an unprecedented feat in Italian football.
2018-19 SEASON--- WONDERFUL AND HERE2STAY
Seven consecutive Serie A titles may be legendary, but Max Allegri and his team are still hungry for it. The 2018/19 season was another memorable chapter in the club's history. Elsewhere, Juventus Women have won their second consecutive Serie A title, proving to the world that they are # Here2Stay. Furthermore, the 2018/19 season was the first women's match at the Allianz Arena, with a record of 40,000 fans watching Juve's match against Fiorentina.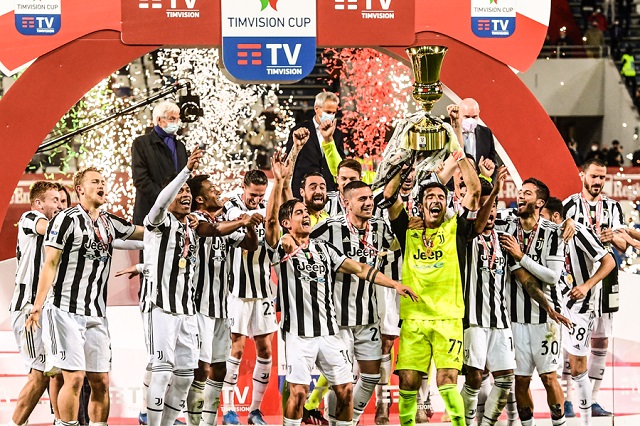 2019-20 SEASON---LEADERS, STRONGER!
Maurizio Sarri has a different coach at the helm, but the result is the same. Although the Juventus men's team is only one point ahead of their opponents, they still won nine league titles in a row, while the women's team won the championship for the third time in a row.
2020-21 SEASON – FOUR MORE ADDITIONS TO THE TROPHY CABINET
Serie A has been more intense this season than in previous years, with Juventus securing Champions League qualification with a fourth place finish. The men's victory over Napoli in the Italian Super Cup in January and Atalanta in the Italian Cup in May, while Rita Guarino's women also won the Super Cup in the same month, before finishing in another Fabulous season by winning the Serie A championship.
Honors from Juventus
Juventus has achieved 70 official matches, more than any other Italian club: 59 national matches and 11 official international matches, making it the second most successful Italian club in European competition.
Popular Player
Giorgio Chiellini,Paulo Dybala,Cristiano Ronaldo, Dusan Vlahovic