Keywords: soccer jerseys
Soccer is a popular sport all over the world. Europe has always been the world's leading soccer market, as the top five soccer leagues(English Premier League, Spanish La Liga, German Bundesliga, Italian Serie A, and Ligue 1) are mainly in Europe. For all the players, a good game of soccer is not complete without the best gear and equipment.
The online marketplace is the go-to destination for soccer gear and equipment. Online shopping today provide a great deal of convenience. The range of products, value for money, and speed of delivery make online stores hard to beat. Now, if you're searching for the good place to buy soccer jerseys, here we have a list of the best shops for buying soccer jerseys online.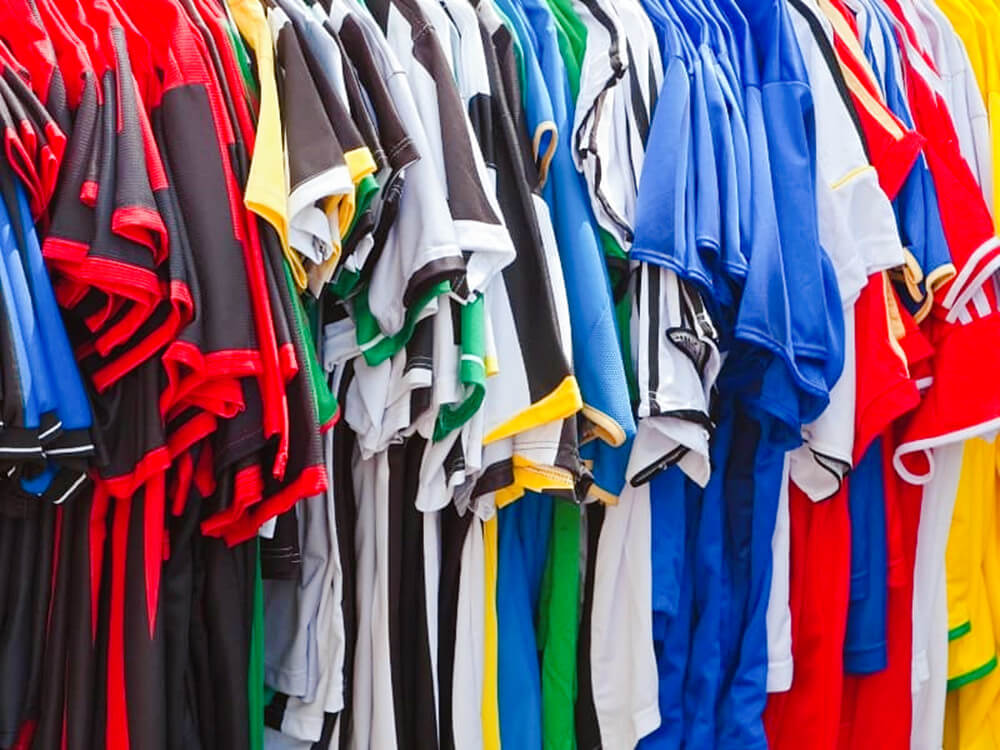 1. World Soccer Shop
Worldsoccershop is your top one-stop shop for soccer jerseys and hard-to-find soccer apparel. From humble beginnings, it has developed into a comprehensive online store that sells all types of soccer-based goods. Fans of all teams can find the best assortment of soccer jerseys and unique collections from all over the world in one place. They'll tuck your order away with the fast shipping you've expected and the top-class quality you deserve.
2. Soccer.Com
Soccer.com, established in 1984, is a family-owned company situated in Hillsborough, North Carolina. Its aim is to bring high-quality gear to the US market. Everything from limited edition gear to a world of customizable and exclusive options. No matter what soccer gear you're looking for, you'll find it on soccer.com. One of the main attractions to shopping on Soccer.com is the variety of jerseys it supplies. Jersey options are available in a range of colors from soccer's leading brands, like Nike, Adidas, and Puma, giving players the look and feel of a professional team.
3. Soccer Corner
Established in 1987, Soccer Corner is one of the best and most well-rounded shops on the internet. They have simplified their website as much as possible to make it easy for people to get what they need and fast. They carry all the main manufacturers as well as a selection of independent soccer brands'products for recreational, varsity, collegiate, and professional soccer players.
4. Soccer Pro
SoccerPro.com, established in 2004, supplies a broad range of soccer clothing, footwear, and apparel to enable customers to find what they need. Its aim is to promote soccer growth by providing a wonderful soccer atmosphere for its customers, staff, and anybody else who enjoys the game.
5. Amazon
Amazon is the largest online retailer to ever exist. Although it is not a dedicated soccer store, Amazon offers a wide variety of items owing to its collaboration with boutique stores. There's quite a bit of selection for soccer equipment on Amazon.
The platform is easy to navigate and you will take seconds to locate the soccer item you intend to purchase. It is unique in that its products range in prices. That way, if you are on a budget, you will access tens of products to choose from.
6. Soccerdealshop
SoccerDealShop first opened its online business store in 2018. Although it hasn't been run for many years, SoccerDealShop has rapidly grown into the top destination to buy cheap soccer jerseys, replica jerseys, custom soccer jerseys cheap and other sports gear. Their customers range from the beginners who need to get replica jerseys to professional players who happened to need some custom soccer jerseys cheap and were referred to SoccerDealShop.
7. Ebay
eBay has a large market share in Canada, the United States, and the United Kingdom and a considerably growing market in the rest of the world. It offers a wide range of soccer products at amazingly affordable prices.
When on their site, you will have the option of selecting a used or new item. In case you settle on purchasing the used item, you will have an opportunity to bid on the cost to the seller. They stock a wide range of brands, thus, giving buyers a range of options to choose from.
8. Niky's Sports
Founded in 1986, Niky's Sports is a one-stop shop for soccer items. They offer a wide range of items ranging from footwear, club gear, apparel, and equipment. Organization seems to be a big key for Niky's Sports, as the website is very easy to move around on. They also offer a 10% discount on the first order for any new customer. That might not seem like much, but getting ready for a new season can allow people to save a good amount of money.
9. Azteca Soccer
Azteca Soccer is the leading online soccer store in Canada. They carry some of the more rare brands out there, as well as ones everyone knows of. Azteca Soccer also undertakes international shipping whose price will vary by country. They also allow free returns to maximize customer satisfaction. When you order an item on its platform and have it shipped, you will have the option of tracking it to keep abreast of its movements.
10. Soccer Plus
Soccer Plus is a great destination for those who have been looking for a place that has a lot of gear in one area. They offer any soccer items you would be looking for what a player would wear to what a referee or spectator would wear. They also offer wears to be worn during training. They have a reputation for good and informed customer service.