Keywords: Zidane, Cristiano Ronaldo, Ronaldo to PSG
Ronaldo Man.United Jersey: Click here to order
PSG Jersey: Click here to order
According to the "Marca", "Daily Mirror", "Manchester Evening News" and "Sun" news, Ligue 1 leaders Paris Saint-Germain may hire Zidane to coach the team next season. It is reported that Zidane put forward the first condition of coaching Paris Saint-Germain next season-signing Cristiano Ronaldo.
Zinedine Zidane and Cristiano Ronaldo have already worked together at Real Madrid, and they maintain a great relationship after winning three consecutive Champions League trophies at Los Blancos.
"Marca" reported that Pochettino could leave the team at the end of the season and Zidane will take over as the coach seems to be getting closer. With the former Madrid coach, another old acquaintance from Real Madrid may also head to Paris and set off the market.
"Marca" quoted the "Daily Mirror" as saying that Zidane has put his name on the table as the first signing of Paris Saint-Germain's future, and he is Cristiano Ronaldo.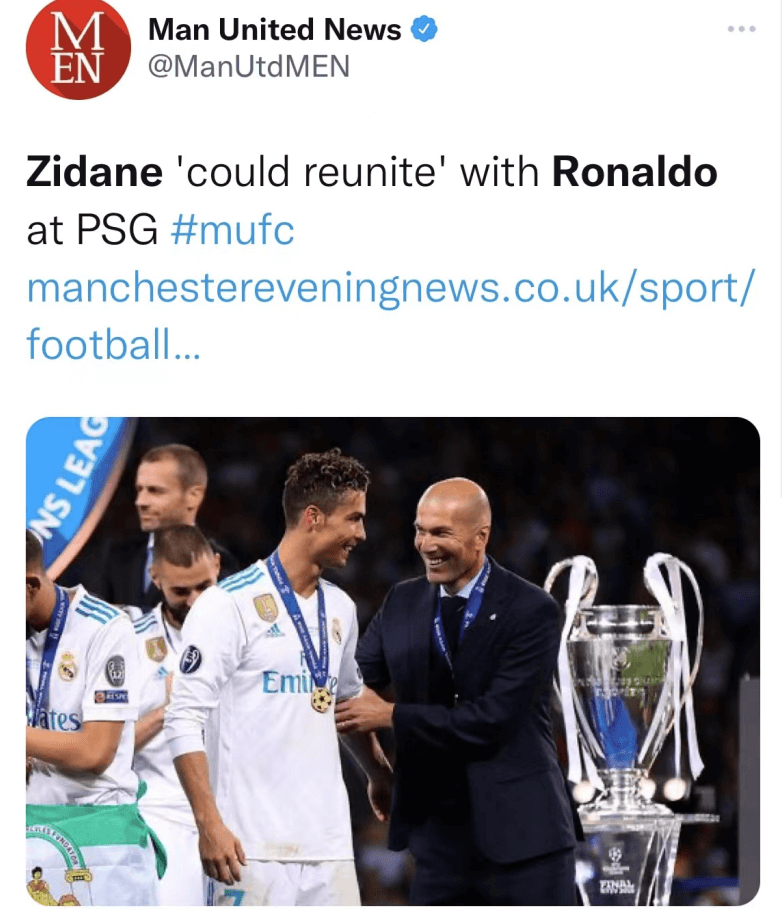 Zidane Knows Ronaldo Well
Zidane took charge in January 2016 and worked with Ronaldo until they both departed at the end of the 2017-18 season.
During that time at Real Madrid, Ronaldo scored 112 goals and laid on 28 assists in 114 appearances.
His contributions played a significant role in the team winning three consecutive UEFA Champions League titles under Zidane, as well as La Liga in 2016-17. Ronaldo also won two of his five Ballons d'Or in that time.
Cristiano Ronaldo ever told DAZN(h/t Goal's Sacha Pisani):
"The confidence that a player needs don't only come from himself but also from the players around him and the coach.
"You need to feel like you are an important part of the group and Zidane made me feel special.
"He helped me a lot. I already had a lot of respect for him but working with him made me admire him more.
Western Media said that Zidane worked with the Portuguese in Real Madrid. He knows what Ronaldo's strengths are, and he believes that the introduction of Ronaldo will be an important part of Paris Saint-Germain.
During the Real Madrid period, Ronaldo had a very good personal relationship with Zidane.
Cristiano Ronaldo Will Join PSG?
PSG already tried to sign the Portugal international in the past, but they failed to convince him to move to Paris. However, according to the reports in England, this time Cristiano Ronaldo seems determined to take advantage of the possibility of playing alongside Lionel Messi and Neymar at the Parc des Princes.
The French giants have been desperately trying to win their maiden UCL title, The potential signings of Zidane and Ronaldo would be a huge step in that direction.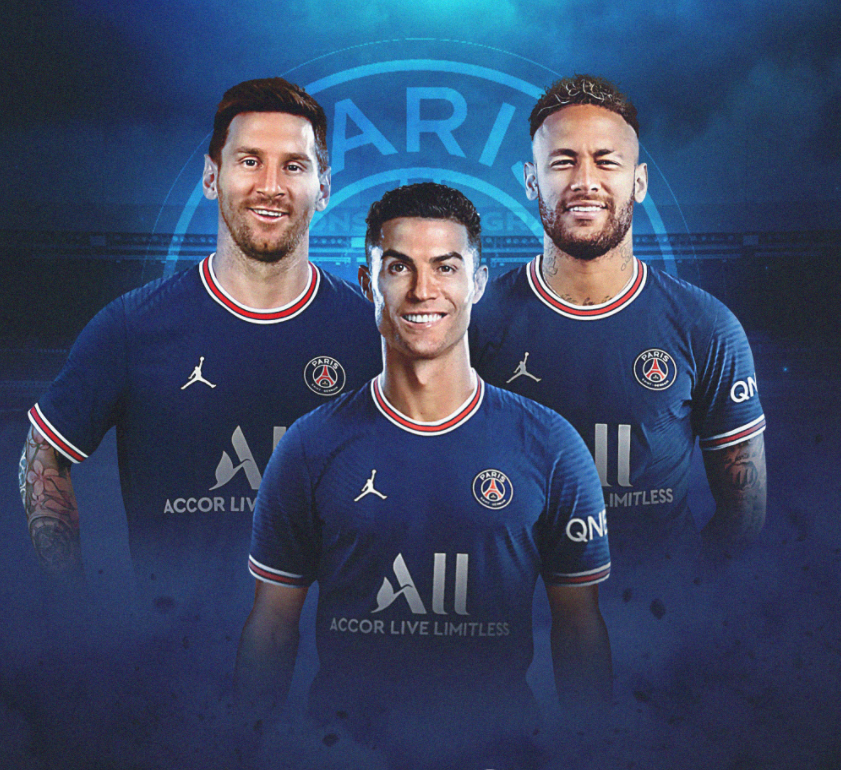 Support Cristiano Ronaldo with Man.United Jersey or PSG Jersey?
Are you looking forward to seeing Cristiano Ronaldo at PSG? If so, will you still support him?
Ronaldo's fans can get PSG home jersey now to express your love for him beforehand in case the jersey be sold out once this shocking news is released. If Ronaldo leaves Man United to PSG, his Man United #7 home jersey will be very precious with less supply. What are you waiting for? Snatch his PSG and Man. United jerseys now!
Ronaldo Man.United Jersey: Click here to order
PSG Jersey: Click here to order