Keywords: World Cup 2022, Qatar 2022
2022 is already here. The biggest football tournament on the planet is due to begin on 21 November 2022 in the Gulf state of Qatar. Months until World CupQatar 2022 kicks off, what fans can expect from the first World Cup to be held in the Middle-East? Here we've listed most of the travel questions and answers for fans hoping to see one or more of the matches.
Where Is Qatar?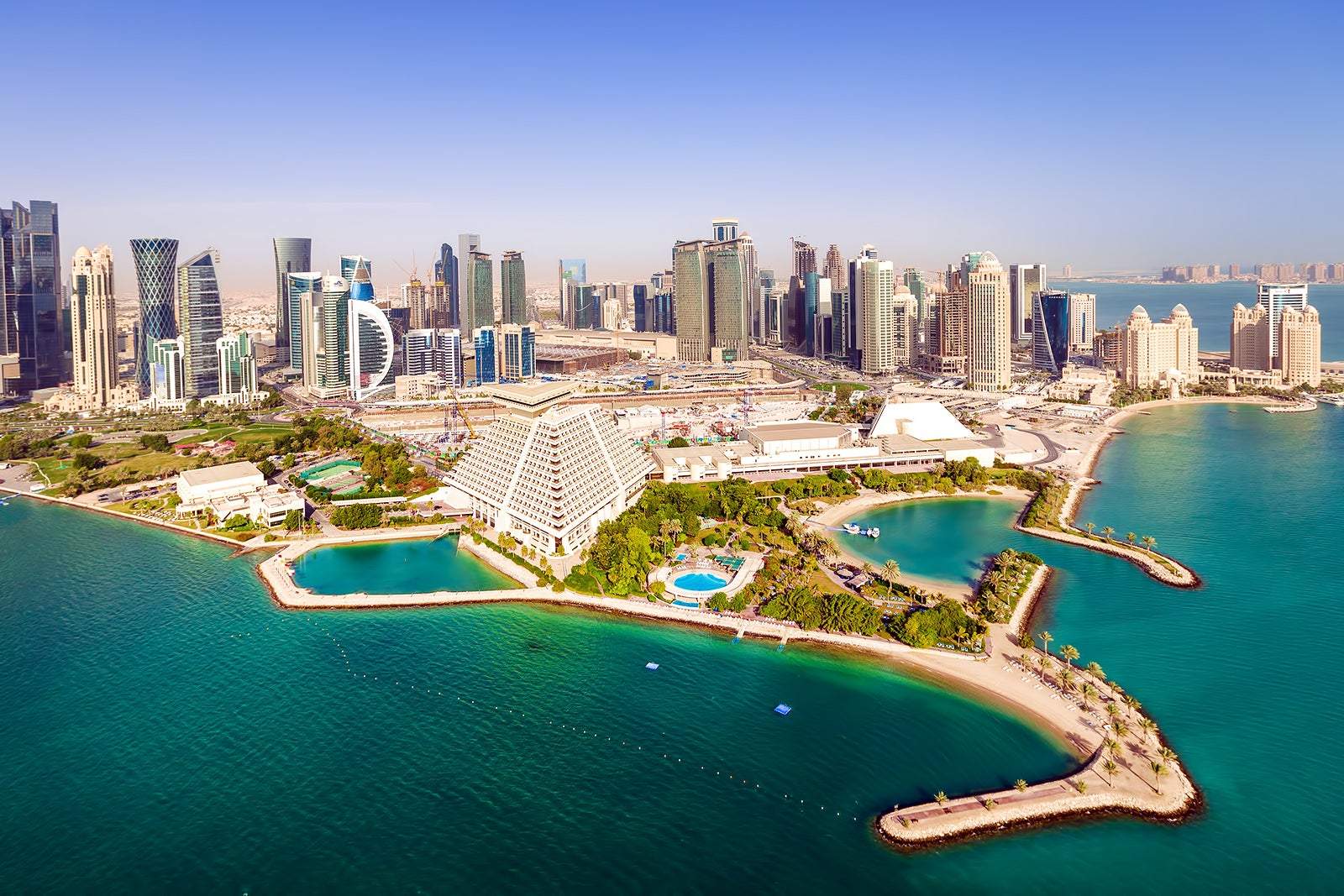 It's an Arabic country in the Middle East on the Persian Gulf. Neighbors include Saudi Arabia and Dubai in the United Arab Emirates. The capital city is Doha, where you may have stopped if you've had a long-haul flight on Qatar Airways.
What Will The Weather Be Like?
In December weather should hit comfortable highs of 25 degrees in the day and will drop to lows of 16 degrees at night.
There will be no need for outdoor air conditioning and the players on the pitch should be more comfortable than at previous tournaments such as Rio 2014.
How Can We Get There For The FIFA World Cup 2022?
At the moment, Qatar has one airport receiving international flights in Doha, with the significant global and long haul carrier being Qatar Airways. However, a second international airport is open in 2012 to handle fifty million passengers in one year. They have also planned an extensive metro system making it easy for people to move around during the World Cup. In addition, the Doha Port Stadium will be surrounded by water. FIFA world cup's Fans will be driven by ferries and different water cabs.
When Can I Buy World Cup 2022 Tickets?
Tickets go on sale in January, with a set amount allocated by FIFA to fans of each nation. There will be another round on sale after the final draw on 1 April.
What About Alcohol In Qatar?
The World Cup is often associated with street parties while cheering for your team. However, that won't be happening in Qatar. Qatar is a country where Islam is the state religion. In Qatar, it is a punishable offense to be drunk or behave drunkenly in public. Alcohol is only available in licensed hotels, restaurants, and bars.Chief executive of the Qatar 2022 bid, Hassan Abdulla Al Thawadi, said that although they aim to be a 'family event,' there will be alcohol permitted during the World Cup in dedicated Fan Zones.
What Is The Dress Code?
Qatar's dress code may seem a bit strict to westerners.According to the Qatar Tourism Authority. It says: Visitors (men as well as women) are expected to show respect for local culture by avoiding excessively revealing clothing in public. Women traveling to Qatar for the World Cup should wear modest outfits that cover their shoulders and avoid wearing short skirts or low-cut tops. As far as males are concerned, it's advised to avoid shorts that come above the knee.
Where To Stay?
You will be amazed if you are your first time on the Arabian Peninsula. Although you might assume that you are familiar with the luxury hotels of Doha and what to expect from a Ritz Carlton, or a Kempinski hotel, Doha has added a little more. You can choose from either city-business hotels or beach resorts, as most luxury and lower-end global hotels have properties in Doha.
Some supporters will be able to camp in the desert, in what's called "Fan Village desert camping" while others will find cabins aboard cruise ships moored in Qatar for the event.
What Are The Choices Outside Qatar?
Dubai has the most hotel rooms, with Abu Dhabi not far behind. But to save cash I recommend Bahrain – particularly if a ferry link is re-established across the short sea crossing to Qatar – or Saudi Arabia, which has a land frontier, but accommodation options anywhere near the border are limited.
What Can We Do In Doha, The Capital Of Qatar?
Doha is the most appealing city in Qatar, being the country's capital as well. The city is a multicultural melting-pot that mixes local architecture with modern skyscrapers for an experience you won't quickly forget.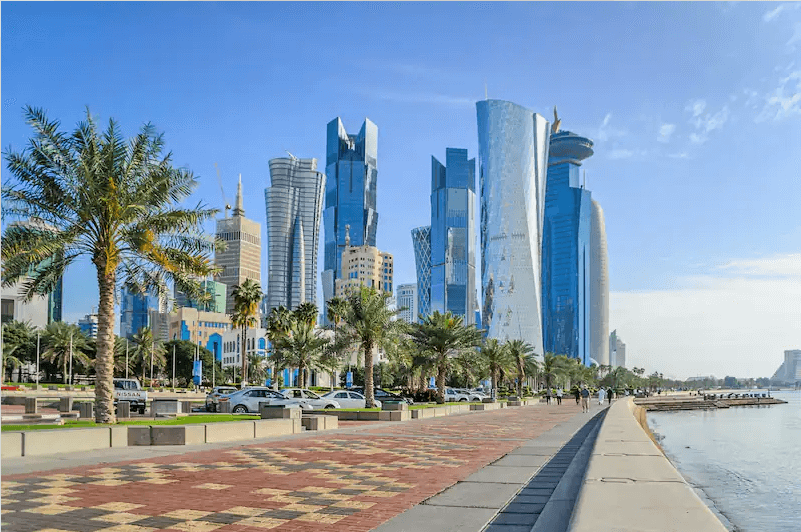 Sand Dunes
Enjoy a once-in-a-lifetime trip to the sand dunes around Doha. You can either rent off-road vehicles and drive through the dunes, experience sandboarding, or hike to lookout spots to see a beautiful sunset.
Pearl Qatar
Built on a decommissioned pearl diving site, this artificial island is something you can't miss when in Doha.
Skydiving
This is a unique experience for the adrenaline seekers – skydive over the desert and spectacular landscape. See the combination of modern and ancient as you float down towards this interesting place.
What About Behaviour?
The tourism body says: Showing overt affection and intimacy in public is frowned upon.The culture of Qatar is quite strict regarding public displays of affection. Showing intimacy in public can get you arrested in some cases. Be careful with the public displays of affection such as cuddling, kissing, or even holding hands in certain areas.
There have been many controversies in the press about the fact that the World Cup won't be gay-friendly; homosexual behavior is illegal in Qatar.
Final Thoughts
FIFA 2022 is around the corner. It's time to know more about the host nation, Qatar before the big event begins. Whether you go to Qatar strictly for football or you would like to experience its unique culture and astounding cities, this kind of trip is worth expecting. Make sure you choose your accommodation wisely so you can focus entirely on the exciting matches while cheering for your national football team with your team jersey. Enjoy Qatar, and may the best team win!